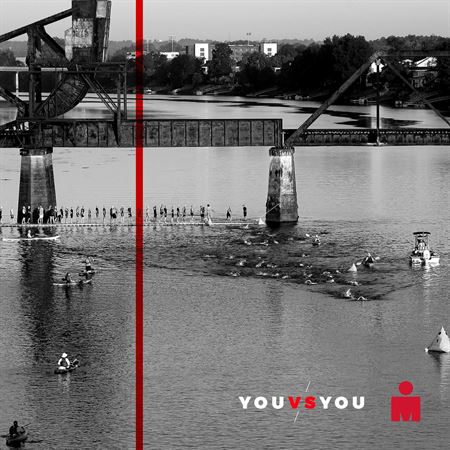 622




Subject:
Saturday Crack-a-lackin' 8-24-19
Good morning crew!

Up this morning for a 50 mile ride followed by a quick 22 minute transition run. Lots of housework on the schedule the rest of the day. Fun times!

Have a great day everyone!

1139





McAlester, Oklahoma

Subject:
RE: Saturday Crack-a-lackin' 8-24-19
I didn't get up until after 6:00 AM on Saturday. I had to be at the church by 8:30 to fill the Baptismal Font for a 10AM Service. Since the family is out of town I was doing all the farm chores myself so I was running to the church after chores. I then had to be to the Country fair grounds from 10Am to 5:00 PM to help with flock testing and registration for the fair that is being help in two weeks. I left the church at 9:30AM and considered getting something to eat since I didn't know if I would get a lunch break (I didn't) but instead decided to try to get in a 15 minute swim since I was in town with time to kill. Was 7 minutes and 390 yds into the swim when my little brother called to tell me how his Marathon training run went. He is doing his first marathon in 6 weeks and had this Idea that he would run the full marathon at training pace on Saturday. He did a 19 mile run on the course with a group last week and felt invincible. He went back with the group and learned what the runner's wall ia at mile 21. I could be prouder of him. Be had to build him back up and let him know that he did really good for his first 21+ mile run. So I got exactly 7 minutes of swimming for my training on Saturday. I am racing next Saturday, so it was a rest day. The race will be a 400yrd pool swim, so I got the practice swim for the race in. I am feeling good and look forward to racing next week.

Master


8018





Eugene, Oregon

Subject:
RE: Saturday Crack-a-lackin' 8-24-19
That sounds like a crazy morning! I have had a pretty crazy week and change moving from Boise back to Oregon (with a hand painfully mauled by panicked kitty who wasn't nearly as interested in moving as we were and didn't want to go in her crate) and then trying to set up the classroom and house here. Also on antibiotics that made me feel yuck (worse than the bites/scratches almost), so no training got done from last Wednesday until this Thursday. Anyway, recovered enough to get in a "long" run, but a slow one. 1:30 on the very hilly roads and trails of my hometown. Cursing myself for getting a house most of the way up a ginormous hill! The first mile truly felt like impending death.

House is in a part of town my college XC team called the "Vertical Universe". Picture San Francisco with a lot more trees and way less traffic, and it's about like that!