Ron

2007-02-09 8:31 PM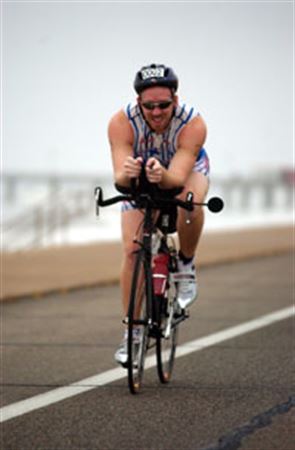 Champion


13323









Subject:
Lone Star Triathlon Festival - Sprint
This is coming up people real fast. Somebody should have started this already for the training logs!
I feel like I'm 'just' getting into the lower threshold of sprint training. Ohio weather is beat'in me up. How is everyone else training?
I also have to ask about accomadations...campgrounds...hotels? If not I will probably stay further away where the hotels are not expensive or booked.
*I'm bringing the whole family - wife and the boys....look forward to seeing everyone.


2007-02-09 9:35 PM

tag

2007-02-10 2:51 PM

C-Ray

2007-02-23 11:40 PM

2007-03-06 5:45 PM

2007-03-26 8:04 AM

2007-03-26 8:40 AM

2007-03-26 9:34 AM

2007-03-26 9:45 AM

in reply to:
#736817

2007-03-26 10:29 AM

in reply to:
#736808