2007-10-01 3:48 PM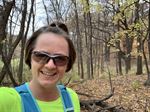 Champion


10003




, Minnesota

Gold member

Subject:
Ragnar Relay - Great River?
Has any done, or is anyone interested in doing, the Ragnar Relay next summer? I'm assuming they will do it again anyway... The Ragnar Great River is a 24-hour relay road race from LaCrosse to Minneapolis.
More info: http://www.ragnarrelay.com/greatriver/index.php
Basically, you get a team of 12 people and each person runs three legs. It's good for a mixed bag of runners because the legs vary in distance and difficulty. You have two support vans that transport 6 runners and support. You leapfrog the runners to provide support and encouragement and drop off/pick up runners.
I'm interested in this and wondered if anyone else would be. It was in late August last year, so I assume it will be around the same time next year. I am attempting to make this into a poll hoping you will add your name if you're interested. I will revive this later if there's enough interest. And, if you're not interested but have a van and/or are interested in support, that's great too!
Add your name to the list if you'd like to be kept in the loop...

2007-10-01 8:43 PM

in reply to:
#986650

JoeR

2007-10-02 7:58 AM

2007-10-02 8:26 AM

in reply to:
#987055

2007-10-02 1:58 PM

in reply to:
#987568

2007-10-08 1:40 PM

in reply to:
#995726