2007-10-17 7:18 AM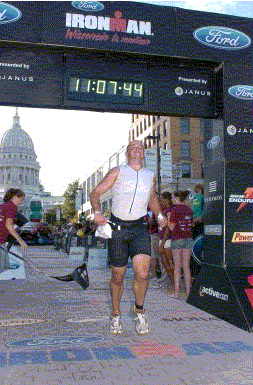 Expert


760







Mt. Morris, IL

Subject:
November Challenge
It will be here before we know it. I know many of you are in the October run challenge so I just want to put out an idea. I read an article (for the life of me I can't remember where) about balance in training. The author assigned a point value for a specified distance in each discipline. I thought this might be a good way to do a challenge based on points. I have not been on BT much for the last 8 months or so, so if it has been done, maybe someone can help.
Example of point system
Swim 100 yards = 1 point
Bike 1 mile = 1 point
Run 1/4 mile = 1 point
The goal would be to balance your training to come out with the points even. We can obviously adjust the point system, I am just throwing something out there.
Edit: We could also look at total team points to go by volume.
Edited by nccgrap 2007-10-17 7:19 AM

2007-10-17 7:55 AM

in reply to:
#1011544

2007-10-17 9:12 AM

2007-10-17 10:35 AM

in reply to:
#1011673

2007-10-17 10:39 AM

2007-10-17 10:39 AM


2007-10-17 12:18 PM


2007-10-17 12:19 PM

in reply to:
#1011874

2007-10-17 3:20 PM

2007-10-17 3:21 PM

2007-10-17 8:24 PM

2007-10-17 8:29 PM

in reply to:
#1013076

2007-10-17 10:06 PM

in reply to:
#1013076

2007-10-17 10:12 PM

in reply to:
#1012393

2007-10-17 10:25 PM

in reply to:
#1012623