2009-02-25 10:07 AM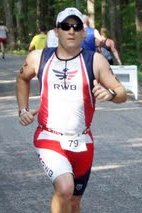 Master


2327







North Alabama

Subject:
Inflating my tires - silly question
Warning - I'm new to road biking and especially presta valves...
I attempted to check and inflate the air pressure in my bike the other night and had zero success. Obviously, I'm doing something wrong and don't know what.
I have a Specialized Allez w/ the presta valves, and a basic standing floor pump with the "switch hitter" head for pumping. I unscrewed the valve cover, loosened the silver nut on the presta valve(?), and then attempted to attach the pump. The flip/nozzle was in the up position, applied it to the valve, and quickly closed it. Regardless I kept hearing air escaping the thread, losing pressure. The guage on the pump never registered any pressure.
After a couple of attempts, my tire was pretty much flat. So, before I take it to the shop and look like an idiot, can someone attempt to help me out here? I looked up videos and "how to's..." but it seems my problem is connecting the pump to the tire and that's not detailed...
Thanks.

2009-02-25 10:13 AM

2009-02-25 11:13 AM

in reply to:
#1981129

2009-02-25 11:25 AM

2009-02-25 11:44 AM

in reply to:
#1981253

2009-02-26 8:54 AM

2009-02-26 1:16 PM

in reply to:
#1983020

2009-02-26 3:05 PM

in reply to:
#1983849

2009-02-27 10:57 AM

in reply to:
#1984107

2009-02-27 1:09 PM

in reply to:
#1985689