2011-05-14 2:26 AM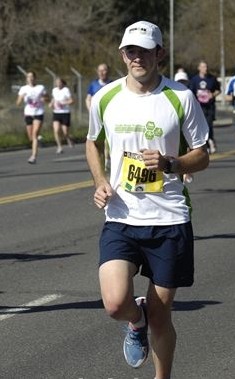 Regular


101



Carmichael

Subject:
Onion Man Triathlon : Official Thread
Water is slowly warming up! Bennington Lake was 55 degrees on Tuesday when I went for my first swim of the season. I was in for about 40 minutes and felt pretty comfortable. Getting my face in the water was a little difficult initially but once you get used to it the water is not bad at all. You definitely don't want to stop moving though as the water is a lot colder below the surface and my feet definitely felt the effects of that.
Good luck to everyone with training. Two weeks to go!

Muir

2011-05-25 5:22 PM

2011-05-25 8:19 PM

2011-08-13 12:35 AM

in reply to:
#3519127

2011-08-18 3:10 PM

2011-08-21 3:37 PM

in reply to:
#3649606

2011-08-25 4:00 PM

2011-08-26 1:19 PM

2011-10-03 1:29 PM

2011-10-07 9:19 PM

2011-10-30 1:34 PM