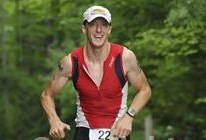 Regular


92





Shoreview, MN

Subject:
Tri-related Info for Alpharetta Area
I'm considering a work related relocation to Alpharetta and have been browsing the GA forum to get a sense of the tricommunity down there and looking at the various gyms, master's clubs, and bike shops that I would have access to. I'd like to get information and opinions from anybody that trains or lives in that area about what it's like. We have lived in coastal NC for a couple of years previously so I have a sense that the climate will be similar to there and much different than MN;-) My S.O. and I will be traveling down there from MN the 20th-23rd to do a little hands on recon of the area too. My office would be off of Winward Pkwy north of Winward Lake so that's what I've been using as the center point for my research of the area...
Q's
* Do any BTer's swim with the Dynamo Master's North swim club? It looks like that would be the closest club to swim at and has times that are ideal for me (M,T,Th,F 5:30-7am)... If so how do you like it? Any other master's swim clubs in the area people would recommend?
* Looking at the 3 main gyms in the area: Issakson YMCA, La Fitness, and LT - Johns Creek. I currently have memberships to LA and YMCA in MN and I've had a LT membership so I have a sense of what each club is like. I'm wondering if anybody works out at any of these locations and prefers one over the other for reasons other that cost?
* It seems like there are plenty of group ride and TT opportunities in the area. I saw the links off of the Alpha Bikes site to Bike Alpharetta and there seems to be lots of good info there. Any shops that are not triathlete friendly in that area or any that are more tri oriented vs. roadie?
* We have 4 kids under age of 8 and we are all really active. Love to run loose and bike in neighborhoods/parks/etc... does anyone know of neighborhood communities that are great for an active family of 6? Or even neighborhoods that are not so great to stay away from?
I've started putting together a POI google map listing stuff I've looked into so that I can have a visual of where things are at that I'm interested that are Tri related... It's editable so if you are dangerous with a google map and know how to edit/add POI's feel free... http://goo.gl/1ZBCE
Well, it's a long post already... I could ask many more q's but I'll cut it off there:-) I appreciate any and all input you guys have!
Peace,
Jared O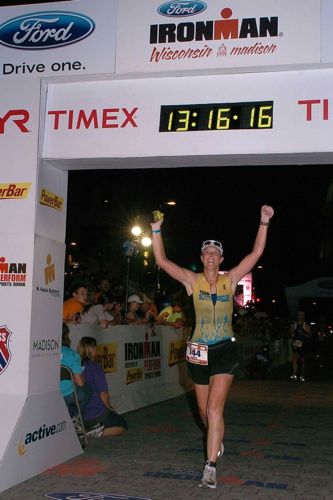 Master


2150






Johns Creek, Georgia

Subject:
RE: Tri-related Info for Alpharetta Area
I like in Alpharetta and work off of Windward Parkway. It's a great place to live. I'd warn you about the summers and awful humidity but it sounds like you have already lived in that type of climate.
Dynamo Masters is awesome. I have gone for the past two years off and on to the sessions you are looking at. The coach, Scott, just retired from coaching a week ago. He's what made going there so great. Very low key guy, but helped me tremendously. I have not gone to check out the "new guy" yet, so I don't know what he's like. But the others that go are a really great group. I think you'd like it there.
As far as clubs I used to belong to the YMCA but switched to Lifetime Fitness. The Y was ok, but their hours were limited, especially on weekends. And it seemed their equipment was always broken. Lifetime is huge, open 24 hours, has such a wide range of classes. And they have some of the best spin instructors around. It's also a great family gym with the big outdoor pool, slide, etc. In this area they have their Alpharetta & Johns Creek location. I live between the two of them and go to both depending on what I want to do and what classes are going on.
All 3 Sports is the tri shop I go to. There are others and I've heard good things about all of them. I go to All 3 because I bought my bike there and feel comfortable going there.
There are tons of group rides around this area. Reality Bikes has a good Wednesday night ride. North Atlanta MultiSport Club has a Tuesday night ride in Roswell. Lifetime has weekend rides. If you want to ride a certain day you can pretty much find a group.
Lake Lanier is close by and a great place for OWS.
As far as neighborhoods, right now is a great time to buy in this area. Tons of places for sale, and probably most for a good price. Anywhere around Windward is good. If you narrow down to some specific neighborhoods let me know and I can maybe give you some insight.
I moved here from Northern California 15 years ago. Left the best climate and about died the first summer here. I still hate the summers but there's so much that I love about living here.
Good luck in your decision.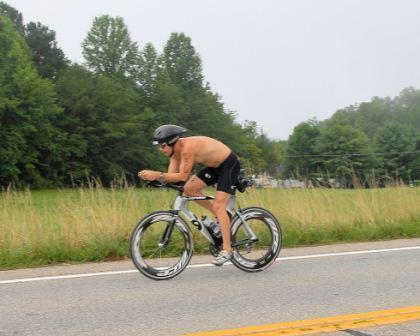 Master


2021



Alpharetta, GA

Subject:
RE: Tri-related Info for Alpharetta Area
Karen provided some great insight on the area.

I live about three miles from the end of Windward, so I train in the area a lot. From the Windward area you have access to plenty of training grounds including the following:
- Two Greenways (Alpharetta Greenway, and Big Creek Greenway), and they are planning to connect the two.....one day. They are prefect for runs, but I would pass on biking there. Too many stupid people to ride at speed. The Big Creek Greenway also has a park attached to it (e.g. Fowler Park) that has a hilly running path, skate park, basketball courts, baseball fields, soccer fields, track, etc. Just to the North of that you have the Polo Fields, which have soccer fields, and a bunch of other stuff.
- Windward has a side walk that runs the length, if you want to run there.
- There is a small soccer park. I have never been there/played, but just throwing that out.
- There is another small park right off of Windward on Union Hill Rd

No idea about the Dynamo swim club, so I will default to Karen on that one.

I am a member of LA Fitness, mainly since I can use any location and there is one very close to my office for lunch swims. However, I know there are a ton of trathletes that train at LT. Plus, I know they have various rides that leave from that location.

Alph Bike is good little shop, more on the roadie side.
All 3 Sports is mainly what I use, since I bought my bike from them, etc.
Roswell Bikes is another good shop with TT bikes, road bikes, MTN bike, etc...

Mary Alice Park (MAP) is just a 15 minute drive away on Lake Lanier. On Saturdays there is always a group up there early for OWS, and then bike, and runs. If you like hills, there are plenty heading out from there.



Veteran


471








Alpharetta

Subject:
RE: Tri-related Info for Alpharetta Area
I have to agree with Karen about the Y, it always seemed a little grungy to me. I prefer Lifetime, rather than LAF though. I think Lifetime has more tri related group activities with thier cycle and run clubs plus masters swims. Although either Lifetime Alpharetta or LAF Windward would be very convenient for lunch/after work workouts from Windward.
I don't know if I would jump right into joining both a gym and Dynamo to start. I would join Lifetime and sample thier swim programs first. If that wasn't enough, then join Dynamo too.
If you end up living in Windward - you better love to run hills. You won't get 500 meters from your front door without having to run up a huge hill.

I live and work in Alpharetta, so feel free to shoot me any more questions you come up with.


Expert


1164






Roswell, GA

Subject:
RE: Tri-related Info for Alpharetta Area
I'm up in Alpharetta as well, live in Roswell on the river. I thought about moving into town but I honestly have the best of both worlds with close access to the city and country for riding.

- Swim at Dynamo North. Its a good pool, though a bit sparingly populated at time.
- Bike: if you want some fast straight roads for TT efforts, go to Riverside Rd on the Chattahoochee (plenty of parking) or ride on Columns Dr. Best part about Alpharetta is that you are just minutes from Milton with lots of open country roads, and for a bigger challenge, go up to Big Canoe.
- Running: echo what the others said. Lots of sidewalks and trails on the Greenways.

I used to be a member at Lifetime, but quit when I wasn't using it enough. You have kids, so it would be an awesome option for your family.

all3sports is the best shop in the area hands down. I recommend them to anyone.

Feel free to PM if you have any more questions on the area or need a training buddy
Extreme Veteran


356







Orlando, Florida

Subject:
RE: Tri-related Info for Alpharetta Area
There is also a running group, Windward Road Runners that has a regular Saturday long run and lots of early AM weekday runs. They usually run from either Big Peach running co on Windward (IMHO the best running store in the area), the Starbucks on windward on that side of 400, or downtown alpharetta. There are runners running a variety of paces and distances
http://undefined.com/wrr/

Elite


3658








Roswell, GA

Subject:
RE: Tri-related Info for Alpharetta Area
The beauty of working at Windward is that you can live with in a few miles, and I would recommend you take advantage of it. Atlanta traffic blows and you don't want to spend your non-work hours in it.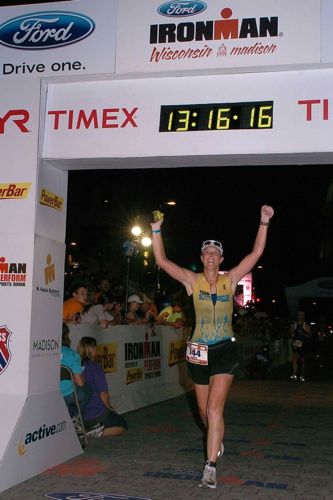 Master


2150






Johns Creek, Georgia

Subject:
RE: Tri-related Info for Alpharetta Area
brown_dog_us - 2011-08-12 4:09 PMThe beauty of working at Windward is that you can live with in a few miles, and I would recommend you take advantage of it.  Atlanta traffic blows and you don't want to spend your non-work hours in it.
I forgot to mention the traffic. It does blow as Doug says, so keep that in mind when getting ready to buy a home. I'm about 6 miles from my office. We used to live further out and it was awful. Choose your home wisely!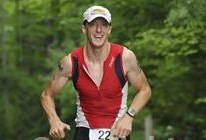 Regular


92





Shoreview, MN

Subject:
RE: Tri-related Info for Alpharetta Area
Wow! Lots of really good info! Thanks:-)
I keep hearing about the traffic so I'm sure it really is as bad as everyone says! I currently have a 7 mile trip to work and I would not be fond of putting myself in the position to have to spend hours a day in the car trying to get to and from work! I need all the extra time I can get to spend with the family and train:-)
I'm excited for the short trip down there to be able to look at the area and everything. It would be a great opportunity for us to get away from the cold winters and trade for hot summers... We'll see how things pan out in the coming month!
Thanks again for the responses so far!
Jared