2011-09-01 2:35 PM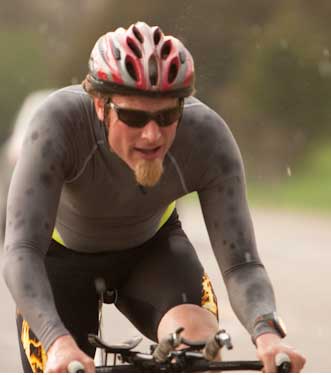 Minneapolis, MN

Subject:
did not want to hi-jack the maple grove tri star thread
Giant Tortoise - 2011-08-31 12:44 PM
The "elite" waves in all of the local races are completely self-selected at registration. You check the box on the online form and you're in. That's the end of it. There's no secret password and you don't need to provide any sort of credentials. I've never heard of a single person being denied entry to a local elite wave for being "too slow". The RD's are likely way to busy to bother checking the names registered for the first wave and tracking down credentials for the unknowns.
The only exceptions to this locally are Lifetime and Tristar. The pro waves at those races require an actual USAT pro license. As of right now the only people in town who meet that qualification are DKT and Devon Palmer.
LTF also has an "elite amateur" wave. To get in you send a race resume to some dude at LTF and he emails you back a yes/no. There's no hard and fast rule they follow, it's pretty much left to the discretion of the race organizers. Judging by the size of that wave in the years I've raced it, they're pretty liberal with who they let in.
This is a little dis-heartening to me. I did not know that. I know i am not going to compete with the people doing an olympic in 2 hours overall. I thought there was an "elite" group that was one step closer to pro. I knew the only 3 pros are palmer, DKT, and yndestad. I did not realize the only USAT elite, are pros....
I also think that starting in the first wave or the special elite wave is a time benefit that should not be handed out so indiscriminately.
I am new to tris so someone tell me if i am way off base here.....please

2011-09-01 3:12 PM

2011-09-02 7:16 PM

2011-09-03 3:11 PM

in reply to:
#3671480

2011-09-04 3:13 PM

2011-09-05 8:25 PM

in reply to:
#3673462

2011-09-07 7:08 PM