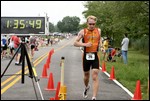 Not a Coach


11473











Media, PA

Subject:
RE: Endurance Nation - Thoughts?
If it is the same as the past, I think you have your options correct. I cannot recall if you have to commit for a minimum number of months up front.
Doing the free trial sounds like a good way to go and see if it is going to fit for you. In general, I think their training philosophy is very sound for many 'typical' AGers. It has been some time since I have actually seen their plans (which they revise, to some degree, on an ongoing basis given feedback and experience with them). When I used them, I thought the out-season running was quite tough. Especially if you do not start out with a very solid running base, I am not sure their intensity over volume works as well for the average athlete in that case (versus the bike, their other out-season focus). But I did set a half marathon PR while (largely) following their plan. I just think it's "higher risk" for many less experienced runners to train that way. They may have evolved some since then, though. But that's one thing I'd ask about, at least.


Master


1414







Calgary, AB

Subject:
RE: Endurance Nation - Thoughts?
Have to do the math - 1200 a year is a lot of cash towards wheels/new bike etc when there's lots of free information out there (here, slowtwitch, letsrun, etc) if you can filter out the garbage. I pay for BT mainly as support for the site and the extra data logging/uploading features.
However, if you lack time more than money, I can absolutely see paying to save hassle and have that custom plan with 1 stop no hassle place to go for questions. I've heard nothing but good things about the EN people. I did enjoy their free IM racing DVD they were sending out awhile ago. If I was going to go with an online coach, EN would be a great option.
Coach

9166








Stairway to Seven

Subject:
RE: Endurance Nation - Thoughts?
and I paid $225 a month to, in part, get an email from my coach that said "looks good, you really hit your workout goal". 
Yeah, that sounds like an unsatisfying experience. My athletes get a ton of feedback on their workouts, and I use the Training Peaks workout notifications as opportunities to educate my athletes on whatever aspect of training, nutrition, pacing, etc that are needed.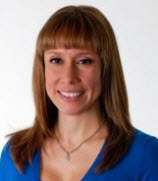 Champion


10471










Dallas, TX

Subject:
RE: Endurance Nation - Thoughts?
Anditrigirl - 2011-10-03 3:23 PM
KathyG - 2011-10-03 3:56 PM
Do you enjoy training the way they advocate? Hard most of the time both on bike and run? Do you have a power meter?
I suspect I'm quite a bit older than you, I could do the bike workouts but not the run with all the intensity but when healthy prefer to run frequently. I bought a OS plan a few years back.
For the price or a little more than EN plan you can get one on one coaching. Sounds like your past 1 on 1 coach wasn't good fit for you.
Thanks Kathy!  Yes, I love to train hard on the bike and run.  My hubby just ordered me a power meter for my birthday, but I have no problem training by HR (which they do offer) if I don't like the PM training.  Jury is still out on that one. lol
Most coaching I have seen in my area is on average double the cost of EN for a coach certified in power - which is more than I'm willing to commit right now.
I liked my last coach, and she was good, but I hired her cause she was local.  Then she moved (I initially didn't mind this) and she took a job that made her very busy.  She got so busy she didn't respond to uploads.  I didn't mind this and even emailed her to tell her she didn't need to respond to every upload as long as she answered my emails and questions and we agreed on that. But it got to the point where she was very scattered and didn't respond to much of what I asked, or she said she'd get back to me but didn't.  So, I stopped using her.
I just don't see the value in one on one coaching for me.  I've had 3 coaches in 12 years - and the last one was the best.  Every coach I worked with I ended up injured - last time 10 days before Alcatraz and I had to drop out of the race, lose my entry fee, lose my plane ticket, get a partial refund from tri bike transport, etc.

  All in all I lost about $700 and I got injured doing something I told her I didn't feel comfortable with (track running) but she really wanted me to do it anyway.  I have a hip problem and all that turning is murder on my hip, even switching directions.  I should have said hell no, but you pay your coach and trust them, ya know?
Andi
So I didn't read all of the responses.
It sounds like if you use the EN plan, you need to think about backing off on the intensity on the run. While you might ENJOY going hard on the run, it sounds like (from your post) that you end up injured. ???
While you should trust your coach, you also need to speak up and ask questions when you think they are doing something that isn't good for you. It is your body. Only YOU know what is going on and what makes you hurt. If a coach can't answer your questions with regards to your training and WHY you are doing XYZ, that is worrisome.
Now, with all of that said, I know a lady who uses coaches and ends up injured before every race. Why? Because she does higher intensity than what her coach tells her (runs in a higher HR zone for example), and she does more volume than what her coach gives her. And she ends up injured. Although this doesn't sound like you.
There is no guarantee that someone won't get injured while training. But if someone knows you are injury prone and if they analyze your past training, they should be able to create a plan that will hopefully keep you from getting injured. I would wonder if EN can do that for you. If they can't, are you able to regulate yourself on the run? Can you hold back and run in zone 2? Can you only up your volume 10% per week? Etc.
Good luck!