2011-12-09 10:22 AM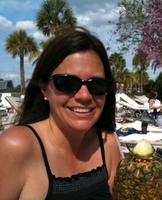 Elite


3201






South Florida

Subject:
ITouch or Kindle Fire?
We are trying to decide between the two for my son for Christmas. I don't know anything about Kindles but have read a bit online. It looks to me like they are almost the same except for size and that the Fire doesn't have a camera. What else am I missing?
Thanks for any input - I am trying to get my Christmas shopping done this weekend!


2011-12-09 11:44 AM

2011-12-09 2:07 PM

in reply to:
#3932594

2011-12-09 5:01 PM

2011-12-14 1:57 PM

2011-12-14 9:33 PM

in reply to:
#3939015