2012-01-01 9:29 AM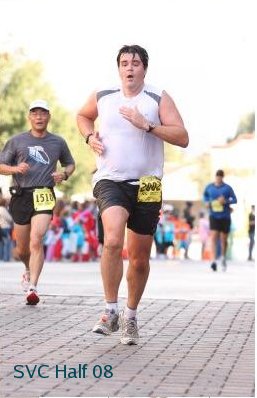 Master


2055





Santa Clarita

Subject:
Resolution Run January 2012 Run Challenge
Anyone Want to start 2012 with Run Focus challenge?

Similar to the recent Challenges

Basic parameters:

#1 - 50% mileage bonus for races , if you race a 10K you can enter 15k in your log, or 1.5 sessions. Posting race pix or RR (race report) on thread is encouraged .
#2 - You chose your GOAL : mileage/time/days of running . This is resolution season Dont be too ambitious and get sick or injured.
#3 - if going with mileage/time limit we suggest a 10% increase from the previous month's
run total max. Use your best judgement . It is a run challenge, but we want everyone to be able to keep training all winter long with no overuse injuries
#4 - The total will be percentage of goal met since we have no other options available besides
distance
#5 - Team bantering is expected and could be rewarded with bonuses - we will most likely keep it
to one thread instead of teams, unless the majority decides in favor of team threads
#6 - We will run through the Google Documents as usual for challenges - same log in and
password as previous challenges
#7 - Your logs must be viewable and you need to check in once a week or so.
#8 - To be fair to your team members If life takes over and you need to drop out let us know .


2012-01-01 9:30 AM

2012-01-01 11:06 AM

in reply to:
#3964706

2012-01-01 6:48 PM

2012-01-01 8:15 PM

2012-01-01 8:15 PM

2012-01-01 8:18 PM

2012-01-01 8:20 PM

2012-01-02 11:05 AM

in reply to:
#3965603

2012-01-02 11:08 AM

in reply to:
#3966209

2012-01-02 11:17 AM

2012-01-02 11:33 AM

in reply to:
#3964706

2012-01-02 11:56 AM

in reply to:
#3965506

2012-01-02 12:02 PM

in reply to:
#3966337