d00d

2012-11-10 8:46 AM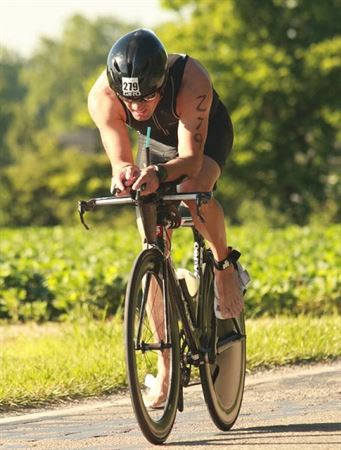 Elite


3683









Whispering Pines, North Carolina

Subject:
Minimalist Training
Hey, what do you ppl think about this article written by Matt Fitzgerald?
http://home.trainingpeaks.com/articles/triathlon/minimalist-ironman-training.aspx
Here's a quote from the article:
And by "successful" I don't mean finishing alive. I mean covering the distance as fast as your genetic potential allows.
In a nutshell:
1. Learn to swim correctly
2. After you've learned to swim correctly, don't bother with it too much.
3. Cycling fitness helps your run
4. Do cycling intervals
5. More than 2 or 3 long rides are not necessary
I agree with some of those points. I'm going to work on my swim technique this winter...with a coach. Do you ppl think 3 sessions per week is enough to develop and maintain a fast swim? That's assuming you have technique down.
As for cycling fitness, I agree that it can translate to the run. In fact, I'm going to "kind of" use this approach to train for Boston. I'm going to run slightly less than I did during my last marathon training, but plan to follow a cycling plan that involves alot of work at threshold. I topped out at 60mpw during marathon training this past spring, only hitting that volume 1 time.
The last point is kind of interesting and one that I feel I "proved" for B2B half. I only did 2 rides longer than 3 hours, while doing a bunch of intervals during the build, and had one of the best bikes I've ever had.
I realize there are NO shortcuts, but training smarter is a goal I am really interested in following for the coming year. For me, time is a commodity I don't have very much of...at all. All my training is before work and during lunch. Once in a while, I may workout during the week, but that's not often.
Would like to hear feedback from the knowledgeable lot of BTers that frequent this forum.
Rock on!
Edited by d00d 2012-11-10 9:11 AM

2012-11-11 4:37 PM

2012-11-12 4:40 PM

in reply to:
#4493610

2012-11-14 3:16 PM

in reply to:
#4498222

d00d

2012-11-17 2:59 PM