2013-02-15 1:48 PM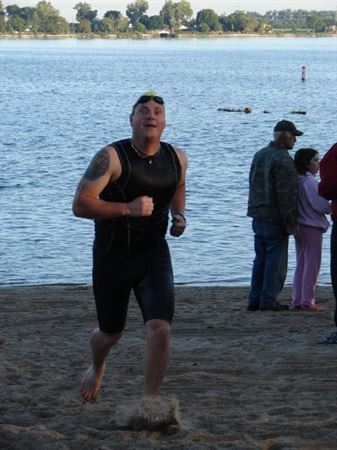 Veteran


371







Lincoln, Nebraska

Subject:
Parents! How do you do it?
So, a few years ago I was really active on here, and in life. I completed several tri's, and trained for a 1/2 Iron (didn't end up going to it, but I was in the best shape of my life), but I did run a 1/2 marathon. This was a great accomplishment for me, since running isn't my thing.
FF>> Two years, and TWO KIDS! Yep, we had my son in May of 2011, and we just had a baby girl on Feb 5th. 21mo apart, to the day. Although they are great, I am really struggling to get active again. (winter doesn't help). I gained about 30lbs from my ideal (to me) weight. I also became a Stay At Home Dad, and that has not helped. I had an active job as a main line troubleshooter for a cable company. Outside all day every day, and carrying ladders through back yards. I miss being outside...
I have been thinking about getting my butt in gear and eating more healthy for a while now, but finally just decided enough, and had fruit for breakfast, and salad for lunch. I'm done with the crap food. NOW!
So, on to the question, and hopefully on going discussion of tips and advice for all parents....
How do you juggle young kids and training?
-Kurt
(if you want to see any log activity, go back to 2010... THAT was a good year!)
Edited by fifthcircle 2013-02-15 1:50 PM

2013-02-16 9:02 PM

2013-02-17 7:04 AM

in reply to:
#4625441

Hoos

2013-03-25 11:51 AM