Member


58




Norman, OK

Subject:
nutrition warning signs
in longer training sessions and races, what are the signs that you've hydrated too much or too little? how do you know if you've consumed too many calories or too few? what are the warning signs to look for and how should you fix it before breaking down? thanks.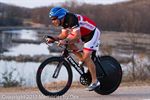 Veteran


576






Maple Grove

Subject:
RE: nutrition warning signs
Too much is pretty easy to identify: sense of fullness followed by vomiting. Underhydrating is typically noted by thirst. If you're thirsty, you need to drink. Too few calories could manifest in a lot of different ways. it could be as simple as slowing down out of proportion to fitness. it could be from cramping. It could be mental slow down-poor decision making, poor effort, etc. True bonk in the julie Moss breakdown style only occurs several hours into an event due to depletion of glycogen stores without adequate replacement. Prevention is definitely the best medicine here, as falling behind on nutrition or hydration are particularly hard to overcome without significantly slowing down. I'm sure many others with better experience than me can chime in here...

Expert


2192







Greenville, SC

Subject:
RE: nutrition warning signs
i don't think i have ever hydrated too much or eaten too much... i tend to minimize intake as much as possible since you can always take in more if you need to... but getting it out after it's in is a little more difficult.
i typically drink to thirst while riding, but on long runs i have a very structured intake plan: sip of water every 2-3 miles, and a gel every 5 or 6. sticking to a plan helps prevent over doing it. i know if i haven't had enough if i start getting muscle cramps or i get in a bad mood. cramping is usually dehydration and mood is food related for me.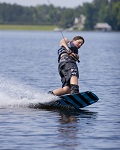 Veteran


444







Subject:
RE: nutrition warning signs
For me, if I drink too much too fast I'll get a full feeling or sloshy stomach. Too much nutrition I feel bloated or a little nauseas. Dehydration I'm not as good at. If I feel thirsty, I drink, if I don't, I still try to make myself drink. For nutrition, first I'll start to feel weak, like my legs are shakey. If I take a gel or a bite of something right then I'll be fine. Mainly it's doing the training and figuring out what works for your body. I was riding with a group Saturday who ate sausage dogs halfway through an 80 mile ride. That grossed me out just watching them. I drank my Nuun and munched on a nature valley bar while they sucked down sausage dogs with mustard and washed it all down with a fruit punch powerade, oh, and a fun size snickers for dessert. I did partake in the snickers.

79





Subject:
RE: nutrition warning signs
I know that I've underfueled when I start falling over. Seriously, I lose all coordination and my knees just start buckling when I run - got some nice scars from landing on the concrete when this happens. So now I'm careful to actually fuel!! This mostly happened last summer when I would go for 10-15 mile runs in 100+ degree weather with only a bottle of water (if that). Yeah, stupid. Now I eat a gel before I leave and bring one with me for every extra hour I'll be running.
I think losing clarity of mind is another. You start to lose common sense and easy things start getting really confusing.
Overhydrated? I've never done that. But it is a concern when you're out there for many hours. I will leave that to another poster
Overfueled? Rarely happens to me, but I will get nauseous and start vomiting. But this also happens if I'm dehydrated, so you have to be aware of your intake to know which it is.

Expert


1028




Detroit, MI. Kinda.

Subject:
RE: nutrition warning signs
At times I can be dehydrated and not really feel thirsty. I've slugged through a run that I thought was just a tough mental or fatigued day, only to get home and not pee for a long time in spite of thinking I also rehydrated after...or when I do pee it's super-dark. I haven't mastered telling the difference between low fuel and dehydration yet - staying ahead of the curve is a safer bet.
I will say that when my glycogen is getting low - just before my muscles know that it's about to get a lot worse for them - I often get a little inexplicably emotional. If I'm merrily plodding along and suddenly begin to start choking up like I'm watching Saving Private Ryan, I take that as my first late sign that I'd better eat RIGHT FRIKKING NOW.
Edited by Zero2Athlete 2013-04-16 8:11 AM

Master


8183









Eugene, Oregon

Subject:
RE: nutrition warning signs
In thirty plus years of endurance sports, have probably experienced all of these. Most common would be dehydrated, and underfueled. Dehydrated--thirsty, as in tongue stuck to the roof of your mouth, can't get down any food because you have no way to swallow. It can also manifest more insidiously as cramps, poor judgement, etc. Over-hydration or overfueling=nausea, esp. in the tropical heat.There is also a kind of over-hydration where you take in too much water but not enough sodium or electrolytes--tend to lead to splitting headache, lightheadedness, nausea, and eventually vomiting.
In Sunday's race I suspect under-nutrition may have been an issue. I had struggled with PMS-related nausea prior to the race, and it really hit me in the first part of the bike leg. I couldn't get down more than about half a gu and half an energy bar in the first 3 hours of a race that took almost 4. I felt like I couldn't hit the speeds I'd hoped to on the bike, no matter how hard I pushed, and also found it difficult to stay focused mentally. Kind of a sleepy, woozy feeling. It took me a while to realize it was probably nutrition and then I couldn't do anything about it until I could pick up a different kind of gel in T2. Finally got that down and that probably kept me from a total bonk. I cramped a bit in the last 15 minutes, and the finish wasn't glorious but did remain in running motion! I can also recall a few races where I've actually gotten hungry in the final miles--probably not taking in enough calories!

Veteran


732






Pittsburgh, PA

Subject:
RE: nutrition warning signs
For me, thirst is my only warning sign for dehydration. If I'm not getting enough calories I feel weak (esp on the bike) and start to get spacey mentally.
I've also found that I end up with a headache after long runs or rides if I don't take in a decent number of calories. I just did a half-marathon and my motto on my long runs was "eat early, eat often." I'd have a couple of honey stinger waffles and some gummies on 9+ mile runs. Didn't feel necessary for the run but it did mean I didn't have a headache after.
I don't have a problem digesting except when I''m doing a super-hard effort. I do wind up overhydrated though and haven't figured that one out yet. I usually feel like I need to pee during races. I drink tons of water in everyday life and can tolerate a pretty full bladder but when I'm racing it really feels uncomfortable.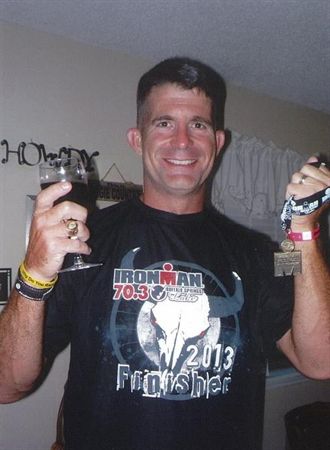 Expert


962









Subject:
RE: nutrition warning signs
Dehydration manifests itself in me in an elevated heart rate for the pace I am doing, and a feeling of physical fatigue.
Nutritionally it is more of a mental sluggishness. I see everything going on but just feel out of it and disconnected.

MCA

2013-04-17 9:54 AM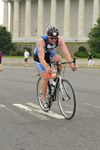 Regular


234





Virginia

Subject:
RE: nutrition warning signs
I just suffered a DNF on a 10k race this weekend due to dehydration. I take medication for an ear condition, and one of the drugs is a diuretic. I should not take it before races--lesson learned. Anyway, according to the Garmin, I made it 5.54 miles before total breakdown. I barely remember passing the 5 mile marker (on PR pace!), and I kind of remember being carried on the shoulders of medical staff to the med tent. After a bag and a half of IV fluids, I was fine. They said I was just empty on hydration.
Wont make that mistake again...
Member


23



Corvallis, Oregon

Subject:
RE: nutrition warning signs
For me thirst is the only sign of dehydration during training. However, side stitches or stomach cramps are a big red flag for over-hydration with me. When you over-hydrate it can be difficult to breath deeply and if you're like me and have a sensitive GI even a few extra sips of water can cause that awful pain in the side.