2013-12-09 3:30 PM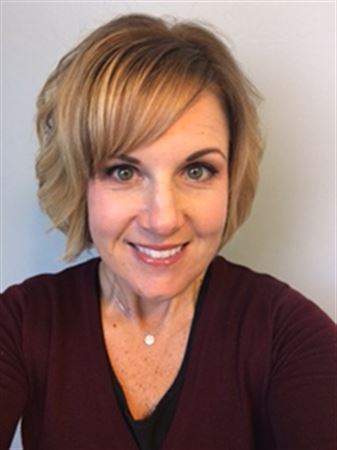 Elite


4583








Subject:
Ironman 70.3 St. George : Official Thread
Hello! Is anyone else kicking off their training this coming up weekend? I would love to have a group thread going while we prepare for this 70.3! I figured we could use this week to introduce ourselves and tell a little bit about our triathlon experience.

My name is Kim and I'm 43 years old--turning 44 one week after St. George so completing this challenge will be an early present to me! I started 'racing' (I use the term loosely) triathlons in August of 2009. My first tri was a sprint and I was hooked from that point on. Since then I've completed IM Boise 70.3, a handful of Olys and a few more sprints. I've decided I'm ready to tackle another long course and St. George sounded perfect--beautiful location and a real challenge due to the nature of the course.

My biggest limiter is going to be the swim. I live 110 miles from the nearest pool (ours is only open June-August). However, I live in the unique northern Nevada desert. About 25 miles south of me is Blue Lake--a natural fed spring that stays a constant 68 degrees or so during the winter. The perimeter measures a bit over a quarter mile so I will be swimming around and around and around every Sunday. Getting in and out is awful--this is where I trained for Boise as well--but I gotta do what I gotta do! The next two Saturdays I am driving into SLC for private swim lessons so I can have my stroke analyzed and get some real-time swim critique.

I sure hope to connect to others that will be training for this beast! I'm counting Saturday, Dec. 14 my first day of the 20 week schedule I'm following.

2013-12-11 10:02 AM

2013-12-11 11:31 AM

2013-12-11 11:34 AM

2013-12-11 1:41 PM

2013-12-12 12:09 PM

2013-12-16 7:24 AM

2014-01-02 8:20 PM

in reply to:
#4921980

2014-02-02 5:01 PM

in reply to:
#4922965

2014-02-03 1:48 PM

2014-02-11 1:21 PM

2014-02-13 6:58 PM

2014-02-26 9:07 AM

in reply to:
sirdizzy

2014-02-26 1:05 PM

2014-02-28 7:20 AM

in reply to:
#4943041

2014-02-28 7:21 AM

in reply to:
#4957062