2014-12-16 8:42 PM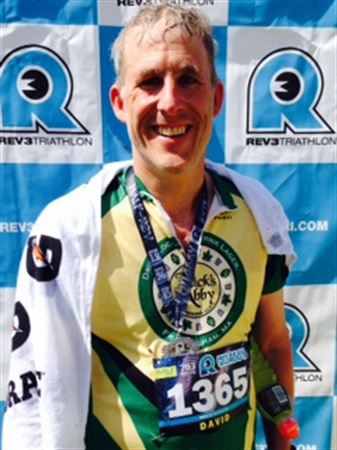 Expert


4227







Subject:
Beer Drinker Appreciation Society - Open For Business
The Beer Drinker Appreciation Society's Mission: Beer is a great motivator, and we use it to motivate each other and hold one another accountable. Work hard - drink whatever you want. Beer, Wine, Booze - it doesn't matter as long as it motivates you. Miss a workout - and you just earned a CLP (Coors Lite Penalty - best served warm

This group is for everyone! There is a nice mix of experience here so newbies and vets will find the support they need to accomplish their goals.
NAME: David or DQ
STORY: In 2012, I weighed in at a portly 270 lb and decided enough was enough. I started out with a simple sprint and ended up capping off the year with a HIM. The exercise helped me to lose 95 pounds. More importantly, I feel in love with the sport of Triathlon and it's been a passion ever since. For me - it's all about staying happy and healthy.
FAMILY STATUS: I am blessed to be married to my smokin hot wife (Heidi) and during the last 16 years, we've had three kids 14, 12, and 5
CURRENT TRAINING: I'm trying to get back into the grove so I'm currently training around 5 hours per week.
2014 RACES:: I knocked off Rev3 Quassy HIM (with Charles - a BDAS member) and Mont Tremblant (with Alan - a BDAS member). On December 21, I plan on doing a 25 mile walk to raise money for Franciscan Hospital for Children.
RACES PLANNED FOR 15: I'm hoping to run Boston in April (for a charity - there is NO way I will ever qualify), a couple sprints and oly's during the spring and early summer, and then Rev3 Maine in August.
BEER PREFERENCE: I will drink just about anything but my favorite styles are saison, gueuze, and IPA. I also make beer, and just brewed a saison porter that I'm hoping will motivate me heading into the new year.
WEIGHT LOSS: In 2012, I lost 96 pounds. Over the past two years, I've put back 40 pounds of it. Hoping to eat a little better so I can squeeze into my wet suit by Mother's Day (my first race of the season).
WHAT WILL MAKE ME A GOOD MENTOR: To be honest, I would not have been able to accomplish anything without the help of my awesome mentor (thanks DH) and fellow beer loving mentees. I am so thankful, and I want to repay my debt by helping those who join this group to accomplish their goals. I promise to check the forum everyday and I will do my best to answer your questions and cheer you on throughout the 2014 tri season. As a group, we will use beer to help motivate us to get healthier and happier and to put us in a good position to accomplish our goals and kick a little butt along the way.
PROST!!!
Edited by Qua17 2014-12-16 8:56 PM

2014-12-17 1:01 PM

2014-12-17 8:09 PM

2014-12-17 9:32 PM

2014-12-18 8:17 PM

2014-12-20 11:17 AM

2014-12-20 11:31 AM

2014-12-20 12:41 PM

2014-12-22 11:59 PM

2014-12-23 10:04 AM

2014-12-23 6:49 PM

2014-12-25 2:26 PM

in reply to:
MOlsen

2014-12-25 2:28 PM

2014-12-25 2:39 PM

2014-12-25 3:23 PM

2014-12-26 11:21 AM

in reply to:
0

2014-12-26 7:29 PM

in reply to:
Juancho

2014-12-26 7:42 PM

2014-12-27 2:33 PM

2014-12-27 9:15 PM