2015-12-31 10:25 PM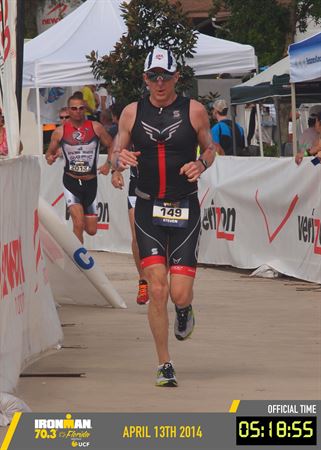 Regular


1126





East Wenatchee, Washington

Subject:
Gray Guys/Girls Master's Focus Triathlon Mentor Group--Now Open
GROUP FOCUS: The 50+ "graying" athlete. The big challenge is most training programs are suited to the type of training levels/recovery we could sustain in our 20's, 30's and 40's. It's just not the same once you cross that magical age 50+ line. While the competitive fire burns bright, times get slower, the legs often feel heavier, weight inevitably creeps up and recovery times are longer. The focus of this forum is helping the over-50 athlete get to the start and cross the finish line feeling like a champion regardless of experience in triathlon or the distance of your event.
This forum will be co-mentored by Steve Lutz and Scott Kubinski. The background on each of us follows:
NAME: lutzman (BT screen name) / Steve Lutz
STORY: I'm a long term distance runner who jumped into Triathlon several years ago. Like many older athletes, I found the constant pounding of marathon (run only) distance training to be increasingly injury plagued. Despite the fact that I really enjoyed distance running (including qualifying and completing the Boston Marathon three times) I switched to multi-sport to broaden my fitness base and hopefully reduce the running related injuries.
Since getting started in Triathlon, I've completed 30 triathlons and earned USA Triathlon Age Group All American Honors in both Triathlon and Duathlon. I also qualified for TEAM USA to compete at the 2014 Age Group World Championships in sprint distance triathlon this past summer in Edmonton, Canada.
Unfortunately, I crashed on my bike at the Boise HIM in June 2014. All of my great plans for 2014 were crushed. The crash outcome was not good. I broke my collar bone, shoulder and eight ribs. I ultimately required follow up surgery that knocked me out for the entire 2015 season. So, I've become very familiar with the challenges of "recovery" for the 50+ athlete. That said, I'm working on my 2016 comeback to rejoin the triathlon racing community.
FAMILY STATUS: Happily married 34 years with three sons, all grown.
CURRENT TRAINING: I generally train between 9-12 hours per week during the race season. This typically includes 3-4 training sessions per sport with one or two additional sets in the gym focused on weight training (very important for older athletes due to declining muscle mass).
2016 PLANNED RACES: Bayfront Challenge Triathlon, Lavaman Waikoloa, Moses Lake Triathon, Duathlon Age Group Nationals, Lake Chelan Triathlon, Sprint Distance Age Group National Championships.
WEIGHTLOSS: Triathlon has really helped my weight. Being a runner, I was never heavy, but the full body workouts have helped me drop some extra weight that had been stuck with me for awhile. When I was a decent runner (age 25-35) and could run a mid-30's 10K, my weight was about 152. I gained over the next 20 years and was sitting at about 170. That's not too bad since I'm 5'10", but I'm at about 170 as a result of my post-crash recovery. It's time for me to lose some weight..
WHAT WILL MAKE ME A GOOD MENTOR: I'm a student of everything I do. I've consistently had a triathlon coach helping me with workout and program design. And since my work life focuses on statistics, I'm pretty analytical. I've had good success in a short amount of time in triathlon and I would like to continue to learn from others but also share what I've learned from 30+ years of endurance sport training....while focusing on how workouts can be adjusted to better align with the needs of older athletes.
I also have had the honor of being a mentor here on BT over the past three years. We have had a very good group that continues posting even today. Our summer/fall group forum had about 30,000 views and nearly 1,300 posts.
Edited by lutzman 2015-12-31 10:31 PM

2016-01-01 5:03 PM

in reply to:
0

2016-01-02 3:52 PM

2016-01-04 11:44 AM

2016-01-04 12:35 PM

2016-01-04 12:37 PM

2016-01-04 4:26 PM

2016-01-04 4:29 PM

2016-01-04 4:31 PM

JREDFLY

2016-01-05 11:42 AM

in reply to:
0

2016-01-05 3:01 PM

2016-01-05 3:14 PM

2016-01-05 6:58 PM

2016-01-05 7:52 PM

2016-01-05 8:03 PM

2016-01-06 9:12 AM

2016-01-06 7:43 PM