2016-01-04 8:39 PM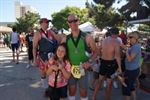 Extreme Veteran


1574






Subject:
Ironman Canada : Official Thread
Alright, I have seen that IM Canada race threads have not worked out that well in the past, but maybe that will change this year.

This will be my first full Ironman and hope this thread will take off and give everyone on BT doing the race a place to visit and get to know each other. I also hope to meet others through this as I will be coming from Texas and do not know anyone doing the race. Now let's keep this thread active and view it like a Mentor / Mentee page where we all learn and teach. I will be doing way more learning than teaching.

By the way I'm Todd.

2016-01-05 7:18 PM

2016-01-05 10:19 PM

in reply to:
StevenC

2016-01-05 10:46 PM

2016-01-07 11:29 AM

2016-01-07 3:11 PM

in reply to:
edawno

2016-01-07 4:34 PM

2016-01-07 4:52 PM

2016-01-12 7:54 AM

2016-01-13 10:33 PM

in reply to:
edawno

jsm

2016-01-22 6:28 PM

2016-01-28 2:57 PM

in reply to:
mjbinky

2016-01-29 9:15 AM

2016-01-29 12:32 PM

2016-01-29 9:06 PM

2016-01-30 4:44 PM

2016-03-04 3:33 PM

2016-03-04 4:30 PM

2016-03-29 8:16 AM