2016-11-03 1:00 PM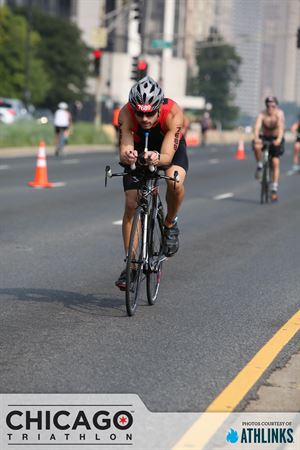 17



Naperville, Illinois

Subject:
Beginner Advice on Tri Distance (swim)
Hi everyone,

I'm a runner turned (hope-to-be) triathlete who has been cycling for over a year and swimming for a few months. For next year, I'm currently signed up for 4 indoor triathlons over winter and 2 outdoor sprints (400m swims) in July/August where swimming is in a pool-like, outdoor quarry. So far, I can swim continuously for about 2,000 meters at a fairy slow pace (1 mile takes me about 37 minutes). I'm really starting to get comfortable in the water, especially after a private swim lesson with a triathlon coach.

So here it is:
I'm considering signing up for the Chicago Sprint which has a 1/2 mile swim, but I'm seriously questioning just how much an open-water swim might be a bit of a shock versus pool training. There's a Super Sprint with a 400m swim, but the bike and run legs are extremely short and would probably leave me unsatisfied. Am I crazy for considering a 1/2 mile open water swim at this point (less than 1 year out)? It would be my first open-water swim and Lake Michigan isn't the calmest water.

Just wondering if anyone might have some advice for me before I rush into something I might regret. Thanks in advance!

2016-11-03 3:52 PM

in reply to:
#5203904

2016-11-06 12:19 PM

in reply to:
#5204105

2016-11-10 7:59 AM

in reply to:
#5204572

2017-07-12 3:45 PM

2017-07-12 4:58 PM

in reply to:
#5204617