2017-12-11 11:55 AM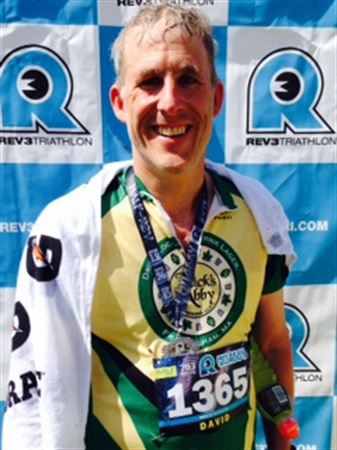 Expert


4247







Subject:
2018 Beer Drinker Appreciation Society - Always Open
The Beer Drinker Appreciation Society's Mission: Beer is a great motivator, and we use it to motivate and hold each other accountable. Work hard - drink whatever you want. Beer, Wine, Booze - it doesn't matter as long as it motivates you. Miss a workout - and you just earned a CLP (Coors Lite Penalty - best served warm This group is for everyone! There is a nice mix of experience here so newbies and vets will find the support they need to accomplish their goals.

NAME: David or DQ

STORY: In 2012, I weighed in at a portly 270 lb and decided enough was enough. I started out with a simple sprint and ended up capping off the year with a HIM. The exercise helped me to lose 95 pounds. More importantly, I feel in love with the sport of Triathlon and it's been a passion ever since. For me - it's all about staying happy and healthy.

FAMILY STATUS: I am currently going through a friendly divorce after 19 years of marriage During that time we were blessed to have three kids 17, 16 and 8.

CURRENT TRAINING: Trying to get back on track. I'm working out three - six times per week and am trying to shed all the weight I've gained in the last 6 months

2017 RACES: The highlight was racing the Boston Marathon and doing a sprint of two here and there.

RACES PLANNED FOR 18: There are no "big races" on my calendar this year. I plan on racing when I can and to complete at least three tris. Like I said - 2018 is about getting back into the swing of things.

BEER PREFERENCE: I will drink just about anything but my favorite styles are saison, gueuze, Gose, and other tasty sours. Perhaps my favorite beer on the planet is Two Hearted IPA by Bells. I also make beer and just brewed a mint stout that I'm hoping will motivate me heading into the new year. Stop by for a glass.

WEIGHT LOSS: In 2012, I lost 96 pounds to hit 170. SInce running Boston I've gained almost 60 pounds due to the stress of the marriage and losing my job. I'm hoping to eat better so I can lose 50 pounds this year pounds of it.

WHAT WILL MAKE ME A GOOD MENTOR: To be honest, I would not have been able to accomplish anything without the help of my awesome mentor (thanks DH) and fellow beer-loving mentees. I am so thankful, and I want to repay my debt by helping those who join this group to accomplish their goals. I promise to check the forum everyday and I will do my best to answer your questions and cheer you on throughout the 2018 tri season. As a group, we will use beer to help motivate us to get healthier and happier and to put us in a good position to accomplish our goals and kick a little butt along the way.

PROST!!!


2018-01-01 9:47 AM

in reply to:
thor67

2018-01-02 7:56 AM

2018-01-02 7:58 AM

2018-01-02 8:02 AM

2018-01-02 2:24 PM

2018-01-02 7:25 PM

in reply to:
#5233700

2018-01-02 9:42 PM

in reply to:
#5233821

2018-01-03 7:28 AM

2018-01-03 7:29 AM

2018-01-03 9:12 AM

in reply to:
0

2018-01-03 9:15 AM

2018-01-03 1:46 PM

in reply to:
jmhpsu93

2018-01-03 1:54 PM

2018-01-03 8:47 PM

2018-01-03 8:54 PM

2018-01-03 8:58 PM

in reply to:
jmhpsu93