2007-04-11 9:11 AM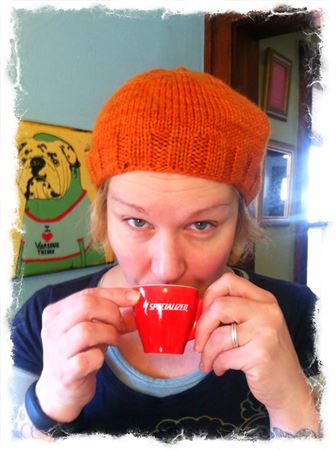 molto veloce mama


9311








Subject:
regression
on the heals of resurrection...i like that.

so, the doc martens, new tattoo, and bleaching my hair...not to mention all the adam ant, cocteau twins, bauhaus, and minutemen on my nano can only mean one thing...

REGRESSION

funnt thing is, this time around it feels more like a vacation - integrating the elements of various stages of my teens and twenties, but coming away only with a glow - the happy moments, joys, and things that felt good. this little vacation is to a place where i was once depressed, severely so. this time, i'm looking back with no clove cigarettes, no a$$ hole boyfriends, no peer group...just me revisiting ME and loving the view. while looking at the new colors of manic panic on a website this morning, i realized i probably won't go THAT far...but i'm having fun while it lasts.

so, i guess i believe regression and integration of self is a needed step in the progression of self. then again, maybe i just need to grow up.

thoughts?



2007-04-11 9:14 AM

2007-04-11 9:24 AM

in reply to:
#756838

2007-04-11 9:26 AM

in reply to:
#756842

2007-04-11 9:38 AM

in reply to:
#756898

2007-04-11 9:50 AM

in reply to:
#756881

C-Ray

2007-04-11 10:25 AM

jeng

2007-04-11 12:05 PM