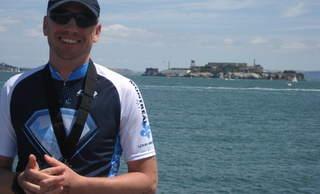 Regular


97





Subject:
Wetsuits – Weight Size or Height Size – What's more important?
Hello,
Normally Wetsuit Manufactures organize their Wetsuit sizes in two dimensions: height and weight.
E.g.:
http://www.profile-design.com/wetsuits/size-chart/
Being relatively tall (6'1'') and thin (160 lbs), I am often between two sizes.
In the Profile / Auquaman example, I could either take a size
- Medium (Weight 149 – 170) or
- X-Large (Size 6'1'')
I fear two things:
1) If I take the M, which is ok for my weight but is made for a size of 5'5'', if fear that there is not enough flexibility around the shoulder as the material will be pretty much stretched because of my height.
2) If I take the XL, I fear that the suit itself is much too wide, and that it will take too much water
This brings me to my questions:
Which of the sizes is more important?
What would you recommend?
I have checked previous posts, and so far the recommendation has always been to take the smaller size.
I know that that there a few brands (e.g. Orca, X-Terra) which offer sizes like Tall-Slim. But being on a tight budget

, I am trying to find a bargain.
Take care
YouYou

jinluke

2018-01-03 9:20 AM

in reply to:
0