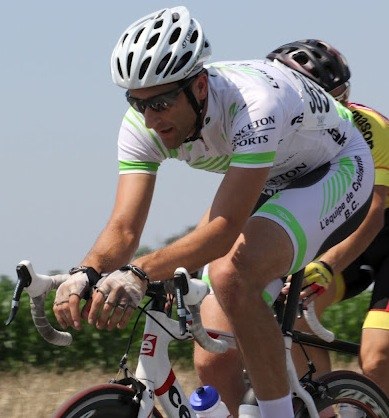 Master


1572






Baltimore

Subject:
Catching up to the people that Heckle or buzz you
The heckling thread got me thinking (and some people talked about it there but its slightly off topic), have you ever caught up to the people who heckled you or honked at you or buzzed you while running or riding? What did you do?

I get a super adrenaline rush when there's a close call...I caught one guy at a red light after he cut me off doing 30 mph forcing me to swerve into traffic (luckily the cars behind me saw it and reacted by preemptively braking, otherwise I was smoked), but it was my closest call ever. When I caught him I was so amped I was shaking and had a few choice words for him, he got out of his truck but then the light turned and he drove off. I definitely don't condone doing this, nor am I proud of it, it was just a pure adrenaline reaction.

The other day I'm riding and a car blares there horn as they are passing me (definitely not a friendly honk, and a somewhat typical occurance) and it startles me and I swerve a little. I see them turn a couple hundred yards ahead, so I speed up to have a chance to ask them why they thought that was necessary (I was calm enough to do this in a non-aggresive manner)...but it was into a church and it was a mom and very young kids so I kept riding.


Have you every caught someone after a run in? What happened?

NB: I'm not trying to promote or condone aggression, but its so hard to contain sometimes (its your life vs. them wasting 15 seconds)...so what do you do to calm down, besides just keep riding?


2010-03-26 8:31 AM