2011-12-30 8:50 AM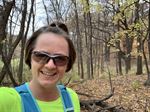 Champion


9998













, Minnesota

Gold member

Subject:
Vacation homes versus vacations
I love going on big trips and can't wrap my head around spending my vacation time and money on a home in one place. Even a 50k shack within reasonable driving distance. (Unless I had unlimited funds and could do both, and then I have plans...)
So, if you have a vacation home that is your primary vacation spot, please tell me about why you did this.
Do you/did you ever go on random vacations prior to purchasing? I have a theory that 50% or more people who chose this are actually nervous about planning a trip to an unknown place.
I realize that triathletes tend to be in an income bracket that might be able to afford both, so my survey may be skewed. But I am curious what you guys think.

2011-12-30 9:15 AM

in reply to:
#3961732

2011-12-30 9:39 AM

2011-12-30 9:54 AM

in reply to:
#3961825

2011-12-30 10:02 AM

in reply to:
#3961861

2011-12-30 10:12 AM

in reply to:
#3961905

2011-12-30 10:49 AM

in reply to:
#3961999

2011-12-30 10:54 AM

in reply to:
#3962020

2011-12-30 1:23 PM

in reply to:
#3962260