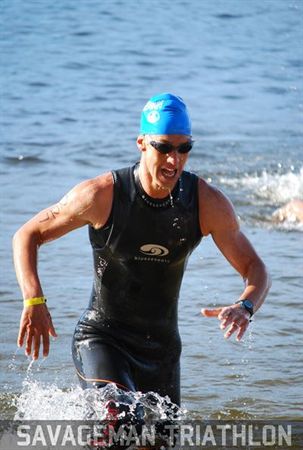 Regular


304





Subject:
RE: Kinetic Half : Official Thread
rye11 - 2012-04-09 3:18 PM
I'm heading to Lake Anna this weekend to ride/run the course and was wondering if anyone had info on swimming in the lake. I see the 'swimming area' isn't actual open for the season yet but do people swim in this lake on a regular basis?
In a different part of the lake, this weekend the same firm (Set Up Events) is hosting another set of races -- Rumpus in Bumpus. The courses are different but the terrain is the same. So if you wanted to go ride/run/see the Kinetic routes you could easily drive over to where the Rumpus swim is taking place and hop in there...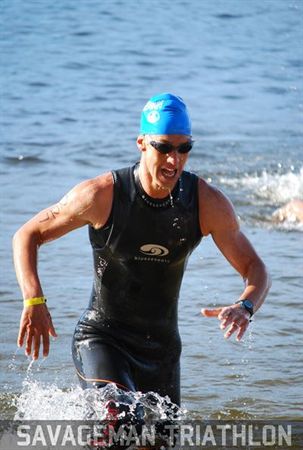 Regular


304





Subject:
RE: Kinetic Half : Official Thread
TriBee - 2012-04-06 6:45 PM
Klassman--
The Monticello Half in Charlottesville is the weekend before (May 6). maybe that would work for you? Here's a link:
http://www.charlottesvillemultisports.com/CMS/Monticelloman_Tri.html
Email Setup. I'm sure they'll work with you. Hope it all works out for you.
TriBee, thank you. I had never heard of this race even though it is only about 2.5 hours from my home. I signed up tonight. I'm sad to miss Kinetic...but I'm grateful to have an alternate and looking forward to the big weekend with family on the 12-13th. Again, thanks for the pointer.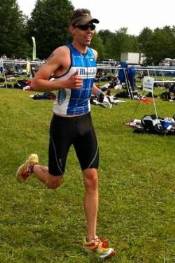 New user


25



Westmont

Subject:
RE: Kinetic Half : Official Thread
Thanks guys.
Yeah Mike, Victoria likes to preview bike courses and it's a great excuse to get out of town for a weekend and ride someplace new. Weather is looking awesome and it'll be nice to not be riding on Rt. 532 for a change. Thanks for the BBQ place, it's been added to the agenda.
That said I'm excited to get a race in as constant training without a race gets to me after a few months.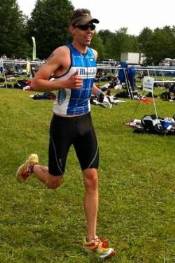 New user


25



Westmont

Subject:
RE: Kinetic Half : Official Thread
Hey Guys.
Didn't make it into the water but road the course a few times and it's a fair course. Nothing killer about it but there are sections come race day that'll be really painful.Roads were in good condition for the most part, a few small sections had some cracks and potholes but nothing awful. Think the worst part is going to be from around mile 20 to the end of the loop. Lots of false flats, slight uphills, pavement that isn't awful but has that texture that just sucks speed from your wheels and it seemed more open to the elements so if there is a wind it could be my pain cave. The people and houses on the loop do make for an interesting ride though. I blew the budget this year and purchased a used specialized transition, powertap with wheel cover, used sram s80 front wheel and a rudy wingspan helmet so this race will be the first time I'll be all geared up! Can't wait!
The run course if you haven't raced there before is challenging to say the least. The elevation profile is something like 240ft for each loop and the last downhill on the trail is paved but steep. Save some energy for the run is all I can say. The hardest section for me seems to be coming around the loop on Cabin road, as it's a long uphill that will raise the BPM for sure.

10



Subject:
RE: Kinetic Half : Official Thread
Thanks for the input Rye11! We are camping that weekend in the state park (tents!) and headed up Thursday. Probably tour the course in short sessions before saturday. Rocking a wetsuit for the first time too...as long as the water isn't too warm. The temps up there have been unusually warm.
Sounds a lot like our terrain here in N.C., i'm wishing for the day i can train on something flat!
Looking forward to kicking off the season in VA, see you all there!

3



Subject:
RE: Kinetic Half : Official Thread
I've done the race a few times before, and the run course is really the only thing that has not changed... the three loops are slightly challenging. The first time out isn't really that bad, you just need to pace yourself on the first mile which is basically an uphill battle.
The down hill in the woods at the end (roughly last 1/4 mile) - as somone posted about - really does allow you to pick up some speed. However, late in the race, you will surely be passing people in the woods, so it does become a challenge to keep your speed up, and your collision rate down.
One thing that has been a common trend of the last few years is the heat during the run. in 2010 it was near 95 degrees on the run, and in 2009 i believe it was possibly hotter. The majority of the run is uncovered and on the roads, so the heat does become an issue. They do have water tents on the run course which I have been forced to hit in the last couple of years. It is usually not too far off course, and has truely been worth the 5 seconds.
The run course is pretty much a full of slight climbs and downhills. The only portion of the run that is almost flat is near the finish line on the beach which you pass a few times.
Of course TriTeamZ (my team - small plug) will be there on the finish line to cheer you through as you round those laps.
I'm definitely getting stoked to race soon.
Good luck to all.

Veteran


526




Richmond

Subject:
RE: Kinetic Half : Official Thread
Race day forecast looking good.
Sunny
Low 55
High 78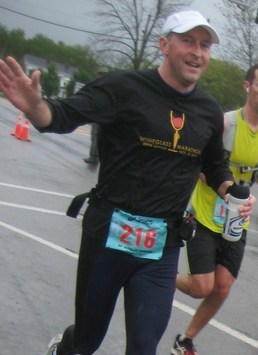 Veteran


217




Fairfax, VA

Subject:
RE: Kinetic Half : Official Thread
Race report is up!