2013-10-16 11:58 AM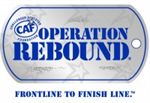 127




Subject:
Just signed up for my first HIM
Only been training about 4 months. Did 1st Sprint last month. Was going to start thinking about an Oly and decided I needed a bigger challenge. Race is next March, so I have almost exactly 23 weeks to prepare, which theoretically is enough time. I need some positive reinforcement guys and gals! Warnings, tips, advice, personal stories will all help too. Just don't tell me what I should have done or that it's too early, because I'm already signed up and its happening!
Help!!!!!

Training plan. Going with Training Peaks because I know it, it helped prepare me for my Sprint and I can't afford any curveballs as far as that goes. I have a swim coach and maybe due to that swimming is my strongest leg, followed by bike, followed by run. Had some IT band issues so have been working on those and will be getting from help from a local Alter G on that. Have not decided on TT or road bike. Rode my road bike for the sprint but I have both. Will need a wetsuit... have to get time in the pool with that on.
Anything else you can think of, throw it at me. I feel like I took a big bite but I also work better like this.
Thanks!

2013-10-16 12:04 PM

2013-10-16 12:09 PM

2013-10-16 12:17 PM

2013-10-16 12:30 PM

2013-10-16 12:47 PM

2013-10-16 3:23 PM

2013-10-16 4:12 PM

2013-10-16 9:45 PM

in reply to:
metafizx

2013-10-17 12:02 AM

2013-10-17 10:19 AM

2013-10-18 1:43 PM

in reply to:
metafizx

2013-10-18 4:32 PM

2013-10-18 4:52 PM

in reply to:
0

2013-10-18 5:02 PM

2013-10-22 2:41 PM

ChrisM

2013-10-22 5:07 PM

in reply to:
0

2013-10-22 6:47 PM

in reply to:
ChrisM