Member


76





Subject:
First IM Completed: Results-TrainWreck
I'm a 46yr old age grouper and trained all year and just completed my first IM (B2B, great event, highly recommend)And by just completed I mean "JUST" I am really happy with completing the goal of finishing, and wanted to tell my story so it might help another first timer in the same situation. I have struggled with IT problems and really have had to modify my running. But it has been manageable(most times) The day started on the cool side, 37 degrees for the swim. I'm a slow swimmer and was hoping for 1:30-1:45. The swim was a bit easier and I was out of the water in 1:29. So the train is still on the tracks, Got thru T1 in fair shape and still enjoying the day. Once out of town on the bike I settled in and went off HR as I had trained all year and stayed on top of my nutrition and hydration. Headwind was a little tough and I believe(In hindsight) I was putting out more watts than I was use to even though HR was still in zone. My strategy called for me to stop at 1/2 way and stash cold weather gear in SN bag and continue on. Was at the 1/2 aid station in just under 3hrs. But my right It was really tight at my knee and hip. I did some light stretching and got back to work(BIG MISTAKE) By mile 70 My right Achilles is getting painful along with my knee and hip. I'm assuming I must have started dropping my heel to compensate for the IT pain which triggered the Achilles. I slowed but kept pushing, by mile 90 the pain was so intense and I was getting demoralized I had to stop and could barely get off the bike or even walk. Took a few moments to get my head around what was happening got back on the bike for the last 22mi. The only thing I could do was pedal with my left leg and coast. The last 22mi. took me just over 2hrs.Got to T2 and did the math and had 7 1/2 for the last 26.2 But couldn't bend my right knee or flex my right foot. So I flattened 3 or 4 paper drink cups and put them in my running shoe for a heel wedge and set out for a 26.2 pirate pimp walk. That's kind of what I looked like with my leg straight and a cockeyed grimace on my face. was able to get the first 13.1 loop done in 3hrs(8:30pm, cutoff was 9) which bought me some time(which I needed) for the 2nd lap. Was able to cross the finish line in 16:20:01 I believe my inexperience with triathlons and flawed approach was my undoing. I concentrated too much on building endurance and my endurance level exceeded my durability level. I trained 40 weeks and logged ALOT of miles to build endurance. I'm signing up tomorrow for next year and taking a different approach with training and race strategy. I going to cut it down to 20 weeks and get more productive mile in. On the bike leg I'm going to take the time to stop at all 5 aid stations get off the bike stretch and do whatever I need to and then continue.if I spend 5 minutes at each and not have any problems I'll save 5x that over the remainder of the race. I feel like I would have been better off going into this race under trained verses where I was at. I know I'll continue to make mistakes, and I'll always learn from them. Hope this helps the next person in some way.

KSH

2013-10-31 3:34 PM

in reply to:
dpg31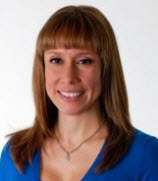 Champion


10471










Dallas, TX

Subject:
RE: First IM Completed: Results-TrainWreck
Sounds like a rough day! Great job gutting through it! Impressive performance considering all your painful issues.

I guess I'm not really reading where your training that focused on endurance ruined your race day. Ironman is a long day and things sometimes go wrong, no matter what you did in training. Oddly I have gotten Achilles tendon issues on the bike at my both my IM's and it ruins my run. Does this ever happen in training? Nope. Only on race day. I can't blame my training or lack of training, when I never have the pain on 100 mile bike rides in training, or during "big days" of training.

With that said, whether you focus on speed or endurance for your IM training has to do with where your strength lies. I have a client who is an endurance machine (looking at his HR data files, his HR and pace stays steady for hours). So we focus on speed work, but he also does some endurance work as well. If you focus too much on just one then your performance in the other drops off.

Based on what you wrote, it sounds like you had an ongoing IT band injury and it reared its ugly head on race day and you had to suffer through it. Yes, your training might have caused the injury, if you didn't ramp up your ran miles appropriately (for what your body can handle). But I'm not sure where you got the idea from your performance on race day that you needed to ditch endurance training all together.

Finally, with all of that said, many coaches believe that you do shorter training sessions at a higher effort level than you will be racing at, versus a lot of endurance training. I personally think that each person is different and how they train for an IM is based on what works for them.

Maybe you don't need a lot of endurance work. It is quite possible. I guess I'm just not seeing where your endurance training ruined your race. That's all. And I'm only questioning it because you stated you didn't want another first timer to repeat your mistake.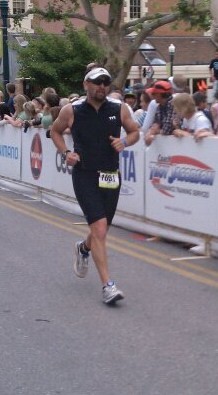 Veteran


930








Morgan Hill, California

Subject:
RE: First IM Completed: Results-TrainWreck
I'm close to you in age and I've done one IM and will start gearing up for my second towards the end of the year. You don't mention whether stretching, yoga, massage, or any other body maintenance was part of your training. For me, the grind of IM training was the hardest part. It took a lot of rolling, massage, treatment from my chiropractor (all of it, Graston, ART, some cold laser, etc) to keep me able to continue the training. That was Arizona 2012. Since then, I've focused more on doing some yoga, stretching, rolling, all the time, to keep the rest of my body happy. My IT bands sometimes give me some grief, and I have to keep my eye on my Achilles, but I think I'm functionally stronger now, so hopefully will be better able to handle the volume IM training requires. Good luck to you.

Subject:
RE: First IM Completed: Results-TrainWreck
not a trainwreck, you finished!
IM s such a long day and so much opportunity for so much to go wrong.
Congrats on toughing it out!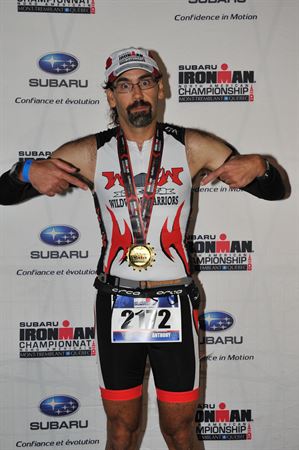 Expert


2380









Mastic Beach, NY

Subject:
RE: First IM Completed: Results-TrainWreck
Congrats on finishing your first IM and hanging in there with the ITB issue. You should be proud of yourself for staying the course and finishing. That's relentless determination for sure. I have to agree with everyone, IM is a really long day where it seems like more things can go wrong then right sometimes. To me it doesn't sound like you were overtrained at all if anything you just had the misfortune of having the ITB issue spring up during the race. Unless you had the issue during training I'd try and address what might have caused you the issue so you don't experience it again in the future.

Elite


5313






Alturas, California

Subject:
RE: First IM Completed: Results-TrainWreck
Congrats on finishing. It doesn't sound like your training was an issue at all. It sounds like you had an injury that trashed your IM. To really what you are looking at is just getting that ITband under control. It sounds like your swim was fine, bike was fine through the first half and it wasn't a lack of endurance or training that caused your bike to suck. And once your legs were trashed it didn't matter what your run fitness was because you were not going to be running anything. Without any information about your training that's all I can say. You have no logs at all on BT. I am not sure that changing things up will help that much not knowing what your actual fitness level was starting the race. Get healthy, train smart and get to the starting line healthy and it looks like you will have a much much better day. And don't do IMLT until you have another 5 IM under your belt 8).