2016-09-23 3:35 PM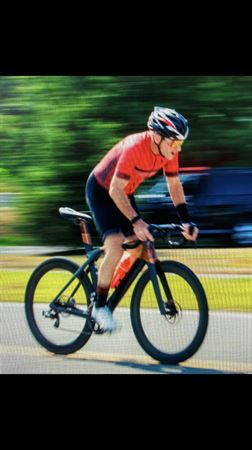 Veteran


919







South Windsor, CT

Subject:
Ironman 70.3 Austin : Official Thread
So, I'm going to complete my season with a late October race. I get to do the 'transport the bike' thing for the first time. And have the pleasure of riding on the worst roads on the IM circuit, so I'm told. 2 Transitions, heat, swimming counterclockwise...

I'm looking forward to the challenge. Anyone going from BT??

2016-09-24 9:34 AM

2016-09-25 6:43 AM

2016-09-25 11:21 AM

2016-09-25 11:58 AM

2016-09-29 6:16 PM

in reply to:
Shmashin

2016-10-01 5:38 PM

2016-10-02 1:13 PM

2016-10-02 1:16 PM

2016-10-06 6:25 PM

in reply to:
Shmashin

2016-10-06 8:37 PM

2016-10-07 4:14 PM

2016-10-14 9:54 AM

2016-10-15 7:59 PM

2016-10-28 9:42 AM

in reply to:
ronleew

2016-10-31 7:34 AM

2016-10-31 12:42 PM

2016-11-01 8:15 AM

2016-11-01 1:29 PM

2016-11-01 3:54 PM