2018-12-29 7:21 AM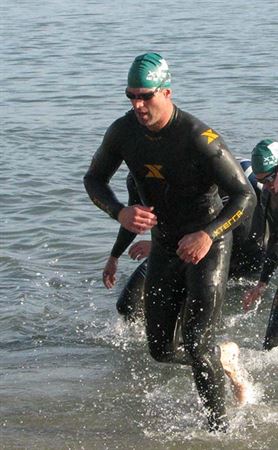 Official BT Coach

18499














Indianapolis, Indiana

Gold member

Subject:
Gray Guys/Gals Masters Mentor Group - OPEN
NAME: k9car363 (BT screen name) – Scott Kubinski

GROUP FOCUS: "The Maturing Athlete."
THE MATURING ATHLETE – It happens to all of us – we get older. The big challenge is most training programs are suited to the type of training levels/recovery we could sustain in our 20's, 30's and 40's. It's just not the same once you cross that magical age 50+ line. While the competitive fire burns bright, times get slower, the legs often feel heavier, weight inevitably creeps up and recovery times are longer. When you think about it, there are a LOT of individual coaching questions there that can easily be turned into general coaching questions. The focus of this forum is helping the over-50 athlete get to the start and cross the finish line feeling like a champion regardless of experience in triathlon or the distance of your event.
Often times these mentor groups simply become an excuse for a pseudo Facebook social page. While we enjoy the social interaction, that isn't our primary motive or goal. We want this group to be a true mentor group - to answer questions you may have and to help motivate you to excellence.

This forum will be co-mentored by Steve and Scott.

STORY: I swam competitively from age 11 through high school and college. I was also as a member of a club swim team. I was an elite swimmer during the 70's and early 80's and fortunate to have enjoyed success on both a National and International level. When I hung up my competitive Speedo 1982 I began coaching age-group swimmers then began helping Triathletes improve their generally poor swimming ability. Over the years that gradually morphed into Triathlon coaching. I've merged 50+ years of swimming experience, 30+ years of Triathlon experience and a formal education with a degree in Cellular Biology and a minor course of study in Exercise Physiology.

FAMILY STATUS: Very happily married 32 years with one daughter and two sons, all grown. We also have 7 Grandkids and had we known they were so much fun we would have had them first!

CURRENT TRAINING: Currently not training. I've had my share of medical problems the past few years. I've finally been cleared to return to a full training schedule and hope to do so in the New Year.
WEIGHT-LOSS: I think we all battle with this. Not training regularly for a couple of years has added to by belt size so losing 20-30 pounds is on the agenda this year.

WHAT WILL MAKE ME A GOOD MENTOR: I'm the head coach at BSC Multisport as well as here at Beginner Triathlete. Coaching is my passion and my chosen career. Talking at length about triathlon is simply an extension of that passion.
I trained for over a decade under a man who is arguably the greatest swimming coach that has ever walked a pool deck. I learned from the best how to motivate and inspire. I didn't learn it from a book, I help write the book. I was there when strength work first began to appear in swimming. I was there when paddles were developed (actually they were first patented by my swim coach). I was one of the scientific guinea pigs that proved you don't literally have to do "vomit" sets to improve. I was being taught about periodization in training long before it was commonly accepted. I competed at the highest level and understand the mental side of competition and how important it is to success.

Finally, I love helping others and passing along my experience and knowledge. Nothing makes me happier than helping fellow Triathletes experience an "Ah-Ha" moment.

2019-01-02 6:34 PM

2019-01-08 1:07 PM

in reply to:
lutzman

2019-01-09 3:49 PM

2019-01-10 10:36 AM

2019-01-10 4:50 PM

2019-01-11 3:40 PM

2019-01-12 5:50 PM

2019-01-15 10:42 PM

2019-01-16 2:27 AM

in reply to:
Micawber

2019-01-16 5:12 AM

2019-01-16 3:38 PM

2019-01-17 12:26 AM

in reply to:
Micawber

2019-01-17 3:38 AM

2019-01-17 3:46 AM

2019-01-18 12:31 AM

2019-01-18 12:37 AM

2019-01-18 5:57 AM

2019-01-18 6:23 AM

2019-01-18 6:24 AM

2019-01-18 9:41 AM

2019-01-19 12:08 PM

2019-01-20 4:10 AM

2019-01-21 9:18 AM

2019-01-22 3:40 PM