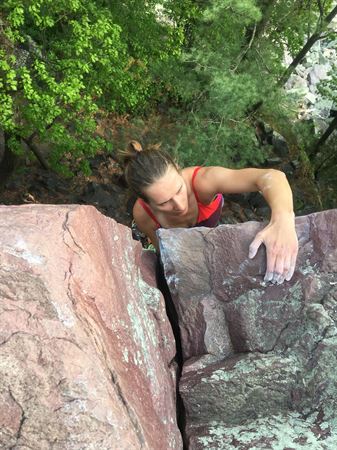 1506




Highland Park, Illinois

Subject:
Running cadence
I have started working on my running form, and oh boy... it's hard (apparently I had a really bad form, thus, it's so hard to adjust).
In addition to the drills, I also read about the 180 cadence. I kept counting today and the max I was getting was 160...

My dilemma here is pretty complex, as I want to achieve a good form, but I also need to have a high mileage for marathon and other long distance courses, and it is hard to prioritize or put together all of the pieces from the list below:

1. Maintaining the proper form while running, AND
2. Making sure I have 180 cadence, AND
3. Running slow - I follow BarryP plan, and the overall consensus that you should train running as slow as possible.

Should I focus on the form and cadence at the same time, or work on the form, and then count? Or vice versa...?
How do I get 180 and run slow? I was at 120, then finally managed 160, and I had a hard time running... I only did 30 minutes run today, and it was the hardest 30 minutes ever, at 11 min/mile pace.... It could be that my legs are still tired from the recent race, I was not eating well this week, and did not drink enough, but I have to admit it was frustrating. I am capable of running 13 miles (with bad form), and struggled in 30 minutes run with an attempt to fix the form.

Maybe I am overthinking this, maybe my questions are silly, but I trust your judgement and experience to help me go through this, and adjust this journey.

2019-06-28 6:37 PM

2019-07-01 9:55 AM

2019-07-02 1:02 PM

2019-07-02 1:36 PM

in reply to:
Micawber

2019-07-02 5:33 PM

2019-07-03 10:14 AM

2019-07-03 10:28 AM

2019-07-03 11:24 AM