2009-11-09 3:14 PM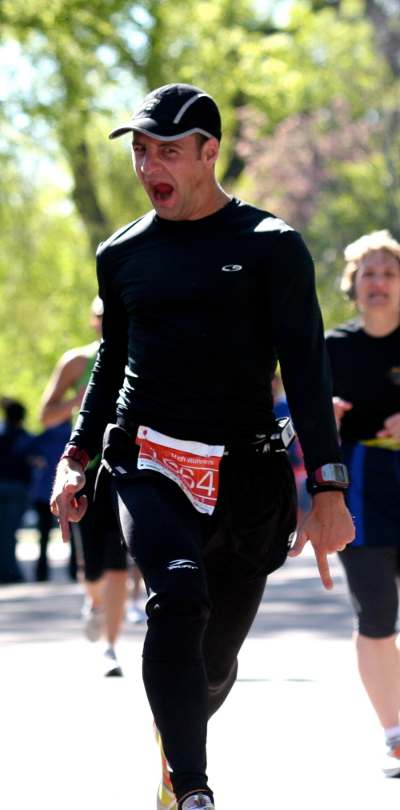 Expert


1116




Thornton, CO

Subject:
Reverse Altitude Question, What to expect?
So I looked through a bunch of old threads trying to find this and didn't see anything. I saw a ton of things about what to expect when you move from low altitude to high altitude and how that effects your s/b/r performance.

I've been living in Colorado for the past 5+ years basically, but most of that doesn't matter, for the past 2 1/2 years I've been in the Denver area, so around 5k ft give or take a few hundred. I started training a year ago and did my first HIM a few months back (5:39 total with a 2:16 run). I've since been heavy on my running for the past 2+ months, averaging 25miles/week (I only recently started using the BT logs like I should). This past Saturday I was feeling good, did a 15mile bike ride to a friends place at decent speed (~17mph) which was slow enough that I could eat my morning bagel while relaxing on the aerobars on the way there. 10 minutes later I went out to run with them and helped pace them at 9minute miles for 9 miles (averaged 9:03, relatively flat route but still had a few hills that slowed the pace to 9:30 for that mile). We had timed it so that we met up with a running group and went running with them within 10 minutes of stopping. I proceeded to run another 4.2 miles... with the first 3miles around 8:30pace, but the last mile dropped to 9:45). Went and had a good breakfast with the group, and then a smaller group of us met up on our bikes and went and did a 35mile ride, averaging a slower 16mph speed, but no drafting going on since we were on rec paths.

So with that day, my 13.1mile mark of running yielded me a 1:58 time... which technically beats my PR of 2:04 from 2003 back when I used to smoke cigarettes.

I'm traveling to Jersey to see a bunch of old college friends and some family this coming weekend. So I figured what the hell... and I signed up for the Atlantic City half marathon this Sunday. This course is dead flat at like 10ft above sea level. My half mary in 2003 was extremely similar to this one and was done an hour north of AC in Seaside... also dead flat and 10ft elevation where I did the 2:04 when I lived in Jersey.


So I know I can go do a sub 2 hour half mary in altitude, especially if it's a race considering what I did this past weekend. But I have no idea what to expect at sea level. I'm not sure if I should try to do the first 6.55miles at 8:30 pace... or at 8:00? I don't want to start off too slow only to find that I have WAY too much reserve energy and not enough speed to make up that difference.

What have others seen when they've lived in elevation and then went to a race similar to this. How big of a performance gain can I expect? I know it'll be a PR already, but we always want to do our best and leave it all out there on the course when we can.

2009-11-09 3:57 PM

2009-11-09 9:44 PM

2009-11-10 12:30 AM

2009-11-10 9:53 AM

in reply to:
#2506118

2009-11-10 10:21 PM

in reply to:
#2506570

2009-11-11 10:21 AM

rayd

2009-11-11 10:38 AM

2009-11-11 12:08 PM

in reply to:
#2508817

2009-11-11 12:36 PM

2009-11-11 11:23 PM

in reply to:
#2508982

2009-11-12 10:05 AM

in reply to:
#2509950

2009-11-16 1:50 PM

in reply to:
#2505922