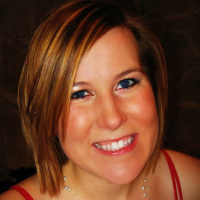 Member


19



Sterling, VA

Subject:
Nation's Triathlon - advice please :)
Hey all,
This may be the wrong place for this post, but I need some advice about the Nation's Tri in Washington, D.C.
http://www.nationstri.com/home.html
In 2009 I competed in my first Sprint Tri and LOVED it! Since it's winter obviously I haven't been able to do any tri's since then, but I have still been keeping up with my biking, swimming, and running. I plan on doing possibly 2 more sprint triathlons this summer, one at the beginning of summer and one around June/July.
That being said, one of my goals this year is to do an Olympic Tri. I was looking for one in my area (Northern VA) and saw that the Nation's Tri looks pretty cool. Has anyone competed in it? Do you think that would be a smart decision for my first Olympic Tri? Also, do you think I need more sprint tri's under my belt before attempting an Olympic (the Nation's Tri is on Sept. 12)? Hopefully you guys can help me out...I appreciate ANY feedback! Thanks so much in advance


xeon

2010-01-11 8:42 AM