2011-06-22 2:45 PM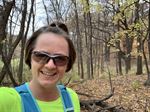 Champion


10001




, Minnesota

Gold member

Subject:
Dare To Tri Maple Grove Triathlon : Official Thread
Despite the discussion of the race in various threads, I thought I would start the official one...

I was thinking about what folks have said about this race having an easy bike. I couldn't figure out why the times were so slow, then, from last year. Then I realized it: the course is a bit long. When I look at the ones mapped on mapmyride and BT they come out at 26.11 and 26.35, respectively. Kind of a bummer because I realize now I cannot compare my times to Liberty and I will likely be even further away from that sub-3...

Anyway, I am still excited about the race. I am going to ride the bike route on Saturday with my husband.


2011-06-22 8:31 PM

2011-06-22 10:35 PM

in reply to:
#3562972

2011-06-22 10:36 PM

in reply to:
#3562971

2011-06-22 10:36 PM

in reply to:
#3562873

BJC

2011-06-23 7:58 AM

2011-06-23 2:25 PM

in reply to:
#3563977

2011-06-25 1:42 PM

in reply to:
#3564410

2011-06-26 12:55 PM

in reply to:
#3567163

2011-06-26 7:02 PM

in reply to:
#3567803

2011-07-07 6:02 PM

in reply to:
#3584738

2011-07-20 9:11 AM

2011-07-20 11:56 AM

in reply to:
#3606081

2011-07-22 12:41 PM

in reply to:
#3606081

2011-07-27 10:47 AM