2011-07-02 11:49 PM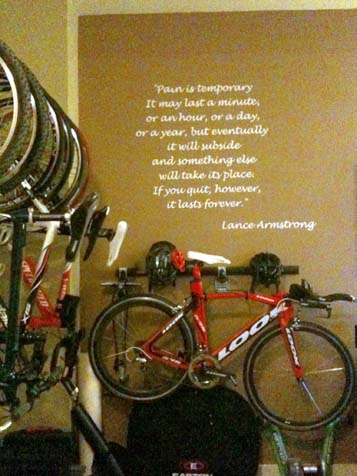 Regular


98





Subject:
I was the victim of a hit and run today...(warning graphic pic)
I've been training hard for the last 6 months for the full Vineman on July 30th. Today, I was out for a 112 mi bike ride. 30 miles into my ride, I was side swiped by a truck towing a boat. I was going approximately 30 mph as the truck passed me, but proceeded to come back into the lane too soon. The trailer wheel hit me, causing to crash. The driver continued on without looking. I crashed hard. My fall was somewhat halted by road side shrubs. Witnesses tell me that the truck sped up after hitting and turned quickly off the road. Fortunately, people stopped to help me. Ambulance, police, paramedics were called out. I was ambulanced to the local trauma center as my speeds and nature of injury necessitated such evaluation. My left side is bruised by the hit of the trailer, my right shoulder and arms are lacerated by the shrub. The worse it my knee, which had a deep avulsion. Took over an hour to irrigate and clean, 8 stitches to close. There was a lot of flesh missing, so closing it was a challenge. The scar you see is from a quadriceps rupture in 2009.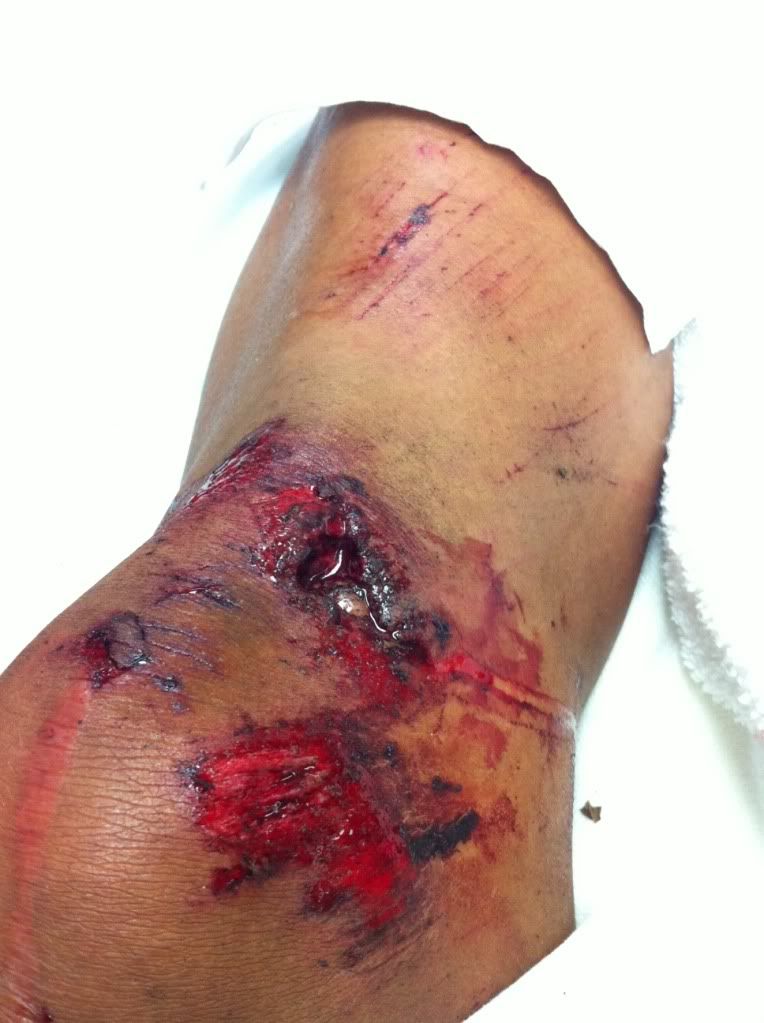 I'm hoping there was enough information from the witnesses and the driver is caught.
Now my dilemma, I am immobilized for the next 2 weeks due to the stitches. That leaves only 2 weeks before Vineman. I've worked so hard and still want to do it. I will call my orthopedist Tuesday for a follow up and consultation.
Thoughts on still doing the tri? I've done several HIM, and well conditioned. Any input is greatly appreciated!

EKH

2011-07-03 6:10 AM

EKH

2011-07-03 6:10 AM

2011-07-03 6:59 AM

2011-07-03 2:50 PM