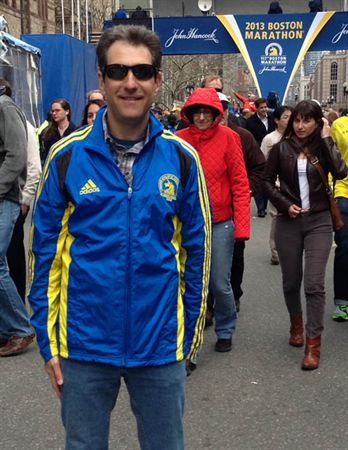 Pro


5755








Subject:
RE: Philadelphia Marathon : Official Thread
Dream Chaser - 2011-11-20 7:10 PM
Glad everyone did well. I rolled the dice on a BQ and was on pace for a sub 3:10 up until mile 15. Then the wheels came off.

First I had a GI issue and ended up in a port-a-potty. Then my groin injury I've been battling for the last 3 weeks reared it's ugly head. I held on though for a 3:28. The last 4 miles were not pretty!

I'm still very happy though. The weather was PERFECT and the crowd support was stellar.
Saturday we went to the Philadelphia Zoo. I highly recommend it. We saw a lot of cool animals close up.
Weird, I talked to a couple people with GI issues and two of my running buddies had tough days. Not a thing you can do except hit the porta-potty and hope it passes

Still, 3:28 is a nice day considering. Did you see the Occupy signs on the course?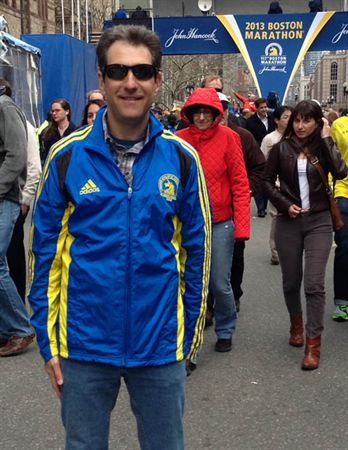 Pro


5755








Subject:
RE: Philadelphia Marathon : Official Thread
RJohnson1979 - 2011-11-20 6:57 PM
Thanks for sharing the news about those two runners. I hadn't heard about that yet and it's definitely a very sad thing to hear.
Congratulations to everyone out there today! There are some super fast people on this thread and you all did great!
I hit my goal of 9:00/mile at a metronome pace and came in at 9:01/mile and 3:56 to finish. A new member of the sub four club!

Hope everyone hear enjoys some recovery time and lots of turkey. Good luck to all on whatever you have next!
Ryan
Nice job breaking 4:00. Glad you had a nice day, the weather was very cooperative.
Just got back from getting ice cream, my son treated, said I looked like I needed it

Fairmount Turkey Trot on Thursday. Gobble, waddle, gobble....

Regular


477









Washington, DC

Subject:
RE: Philadelphia Marathon : Official Thread
I tried to go for sub-4 and failed miserably! I knew by mile 8 the 9:09 pace was too aggressive (I know the weather was great for most, but I am always consistently 15-20 seconds faster per mile when the temps are 30s/40s v. in the 50s). Backed off then to a 9:20 pace, but the wall hit me hard in the face around mile 21. Ended up finishing in 4:12, which, despite my crappy day, is an 8-minute PR. So it's all good.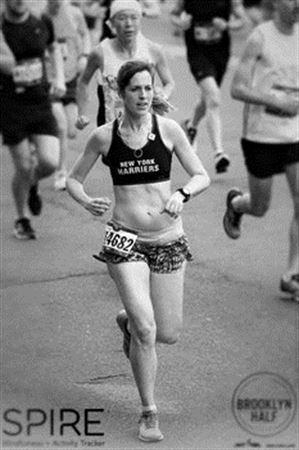 Expert


1244






New York

Subject:
RE: Philadelphia Marathon : Official Thread
Congratulations to everyone -- even those who didn't quite hit the goals they wanted, it sounded like everyone had a good race!
Does anyone know why they delayed the start of the race? I thought I heard the announcer say they couldn't talk about it or reveal why or something weird like that. ???
Also, more news on the two runners who died, they apparently both suffered heart attacks. So terrible.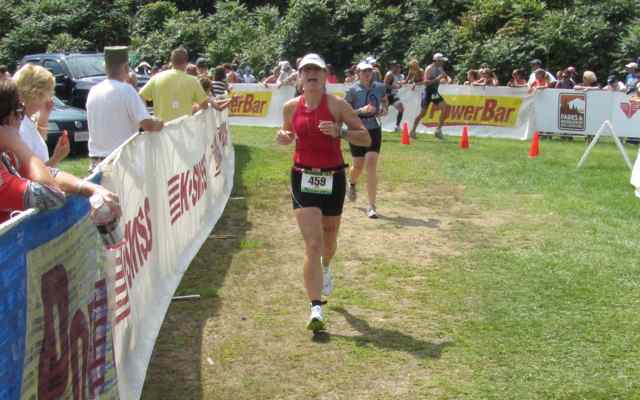 Extreme Veteran


453








Long Island, NY

Subject:
RE: Philadelphia Marathon : Official Thread
Congrats all. I enjoyed my first marathon. Of course being my first marathon I didn't pace correctly... went out about 15 seconds/mile faster than I should have for the first 6 miles. It was like I had a devil on one shoulder telling me "You feel good, go for it" and the angel on the other telling me "you know you need to pace yourself... slow it down". Well the devil won out and it came back to bite me when the wheels starting falling off at mile 22. But I finished within my first goal of better than 4:40. Finished in 4:37:43. I was not running super high mileage, and missed almost 3 weeks of running in September when I cut open my heel bad so I can't complain.
A great race overall. Wish they had not run out of cups at many of the later aid stations, and thought they could have used more volunteers at most aid stations. Very well run race though. Weather was great. Hills were not too bad. So sad about the two runners who passed. My heart goes out to their families.
Extreme Veteran


390








Subject:
RE: Philadelphia Marathon : Official Thread
Haven't posted in quite some time but was excitied that I finished my first marathon so had to share my happiness. I had signed up for it in the early spring but abandoned the idea of doing it until about 6 weeks out. Had a decent cardio base with the tris over the summer but run mileage was lacking. Did less than a handful of longer runs using the walk-run strategy and worked up to a 17 mile run two weeks before the race. Wouldn't recommend this and feel fortunate to have finished with out any injuries.

I still can't believe it...I'm a marathoner, even if it took me 5 hours and 38 minutes.

Congrats to everyone who finished and thanks to all the supporter out there, especially the beer table in Manayunk. It put a smile on my face that was able to suck down a few ounces of beer during this experience. Would also like to thanks the Philadelphia Triathlon Club for those chocolate chip pancakes...I came across them at the right time.

Really enjoyed the race and think they do a great job considering the amount of runners out there.
Would like to go for sub 5 hours next year.