2012-01-12 9:05 AM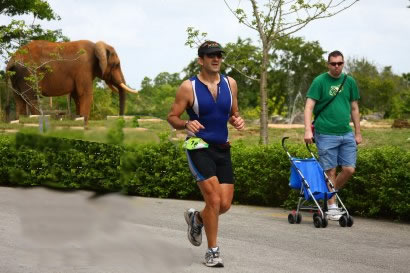 Master


2158






Subject:
Pedaling Circles
So, I was reading "Scientific Training for Triathletes" and came across the section on bicycling technique. It made the point that although traditional training and theory was to make sure you were "pedaling circles" their was no scientific backing for this improving performance. In fact, it made the point that most studies showed that stronger cyclists were stronger because they pushed harder on the downstroke.
Now, I can see how one legged drills might still be good to make sure you are using equal force with both legs, or something like that, but not for technique practice.
So, here are my questions:
Does anyone have any conflicting views that show pedaling circles is important?
Is there any data from powermeters, spinscans, etc that shows performance increases related to focusing on unweighting the pedal and lifting up?

2012-01-12 9:55 AM

2012-01-12 11:05 AM

in reply to:
#3986202

2012-01-12 11:24 AM

in reply to:
#3986279

2012-01-12 3:16 PM

in reply to:
#3986281

2012-01-12 3:18 PM


2012-01-12 3:25 PM

in reply to:
#3986293

2012-01-12 6:20 PM

in reply to:
#3987230

2012-01-13 6:48 AM

2012-01-13 1:55 PM

in reply to:
#3987866