2012-11-19 2:07 PM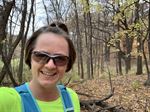 Champion


10009




, Minnesota

Gold member

Subject:
Brussels- what to do?
I am planning a spring bike tour in Europe. Before the official tour begins (Brussels to Bruges), we will do some sightseeing in The Netherlands and then head to Brussels.
How much time do I really "need" in Brussels specifically? What is there to do? Will one full day cover most things?
Keep in mind we're spending the whole week in Belgium, so plenty of time to eat chocolate and fries, drink beer, etc. I planned on getting to Brussels at least one full day early, but can do more if I should.
I know very little about Belgium other than it's really difficult to pronounce Dutch words. Fortunately we have extra time in Bruges, which I think will be interesting.

2012-11-19 2:35 PM

in reply to:
#4503832

C F

2012-11-19 3:36 PM

2012-11-19 3:36 PM

in reply to:
#4503983

2012-11-19 3:37 PM

in reply to:
#4503990