2007-10-18 1:00 AM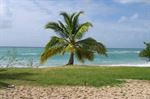 Champion


23360













Taser-World

Subject:
November "Your Choice" Challenge
It's a little early for this, but the topic came up, so....
Announcing the:
November "You Pick the Goal" Challenge
This time, YOU pick the goal.
Run, swim or bike…. Kayak, roller blade or surf. Want to ride 100 miles? Elliptical for 8 hours? Whatever you want, it's
YOUR
goal.
You set the goal. You set the guidelines.
No need to worry about whether "swimming" includes kick drills, or not. This month, it's your choice!
In addition to your personal goals, this also will be a team challenge. Team requests will be honored whenever possible. Each team will select a "Team Captain" who will maintain their team's spreadsheet and report weekly progress to me.
To participate, reply to this message and:
1)
State your goal.
Goals may given by time or distance. (Time: in hours. Distance: in miles, km or yards.)
For example: "Weight training. 12 hours."
2)
Tell me what level of team you prefer.
(Newbie, Non-newbie, Experienced, or "Hard core".)
-- If you want to be on a team with specific people, give their names. (This request will override "team level" if there's a conflict.)
-- Or, if you prefer a specific "team personality" (chatty, "only discusses the challenge", etc), you may mention that, too. (I can't promise you'll get a team entirely like this, but I'll group you as best I can.)
The Challenge will begin on November 1st, and end on November 30th.
In the event of injury/illness, you may request to be dropped from the challenge, without penalty.
If you achieve 100% of your goal before the month is over, you may request to raise your goal.
At the end of November, your status will be determined as follows:
Winners:
Anyone who achieves more than 90% of their goal is a WINNER. Winners will add a signature line that says:
"I am a WINNER. I won the November Challenge!"
Attempters:
Anyone who achieves between 80 – 90% of their goal is an Attempter. Attempters will add a signature line that says:
"I did a great job on the November Challenge!"
Nonwinners:
Anyone who achieves less than 80% of their goal is a Nonwinner. Nonwinners will add a signature line that says:
"I will train harder next month!"
Signatures will be displayed for the month of December. After that, it's your choice whether to leave it, or remove it.
All training must be logged in your BT Training Log, and reported by Monday morning, your time. If it's not logged and reported, it didn't happen!
Smack talking:
-- Smack talking is not mandatory, but may be done. (Advance warning: I get a kick out of it. So expect to hear some from me!)
-- Smack talk is different from a personal attack. If you aren't sure what the difference is, err on the side of caution and do not post the comment. (Keep in mind that real people are reading your comments!)
-- Smack talking is not to be taken personally. If you get upset about a post, ignore it and move on.
-- If you find a post offensive, and cannot simply ignore it: Walk away from the computer until you feel better, OR better yet, go for a good workout. A hard workout does wonders for your perspective.
The ultimate goal of this Challenge is to push yourself in an activity, to work out, to meet fellow BTers, and to have some fun!
Hopefully, this Challenge will give you a little extra incentive and motivation to succeed at your goal – whatever it may be.
Dee
Edited by D001 2007-10-18 1:01 AM

2007-10-23 6:13 PM

in reply to:
#1021321

2007-10-23 6:20 PM

in reply to:
#1021383

2007-10-23 6:44 PM

in reply to:
#1021447

2007-10-23 11:40 PM

in reply to:
#1021739