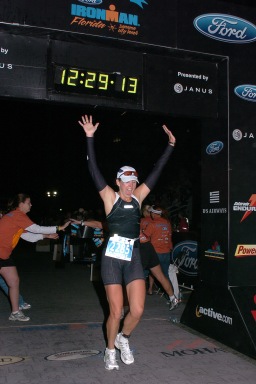 Extreme Veteran


451








Lake Effect Snow Country

Subject:
My turn to get hit by a car
Saturday, 9:30 AM, great workout, sun is shining, I'll be done by 10AM and am going to have a great day. Even looking forward to tomorrow's long ride. And then its all over. A car hit me from behind, and thankfully stopped before it went over me. There are many things here I do not understand. Lets make a list:
1. Lake Shore Rd is very very wide, four lanes with a grass median and the outer most lanes wide enough for a car and two bikes to be side by side. How could you hit me?
2. There are bikes on Lake Shore regularly, saturday morning in particular. THe driver would have to have passed by dozens of bikes while on that road. Again, how did you hit me?
3. Not only did you hit me, the mark on your car indicates that you hit me about 6 inches from the center of your bumper. How far to the right were you driving? And if I was in the center of your car how can claim to not see me?
4. Once you've run over the bike and stop the car and see the bloodied rider on the ground with her legs very very near to your tires, how do you ask her 'what happened?' rather than 'are you okay?"'
5. When the police officer asks you to back up off of the bike, how do you then run into the police car?
6. Given that you have now hit a biker and run into a police car, how do you only get at ticket for unsafe driving? Why do you get to keep your license?
7. How did I manage to escape this accident with bruises and road rash, while very very painful but no broken bones? Aches and pains are bad, compound fractures are worse and how being caught under a bumper didn't make that happen is beyond me.
I did the right things, wearing bright colors, having a blinking light, staying to the right. After the accident I also did the right things; assessing my body before moving, waiting for the police and the ambulance before doing anything else; not throttling the driver. And who pays for doing the right things? Me. I've already spent a day and half on the phone with insurance companies, bike shops, and a lawyer. I've dragged my sore self to a bike shop and to work as I don't get paid sick time in the summer. I'm the one whose property is destroyed, I'm the one who can't train normally, I can't even shower normally!
Edited by k_hase 2008-08-12 9:12 AM
(84600001 (2).JPG)
Attachments
----------------
84600001 (2).JPG (93KB - 11 downloads)

KSH

2008-08-12 9:24 AM

d00d

2008-08-12 9:37 AM