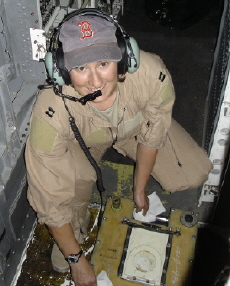 Champion


8766










Evergreen, Colorado

Subject:
Too much dependence on technology?
So, the other day I ordered a swim suit. I'm in Iraq so I put my APO address. The website said they could ship USPS and that's how you have to ship for an APO so I figured everything would be good to go.
A week later I get an e-mail that they can't ship my package...some problem with the address and their system. Okay, that isn't the first time that's happened...most systems don't "recognize" the address as a valid US Postal address even though it is. So I wrote them back and told them it was definitely the correct address, just send it.
I got the following reply...company name removed to protect the innocent and stupid:
Hi Jennifer –
The warehouse can't print out the label for your package with the address as shown. It won't process through our software.
Is there a box number I can add after the unit? Please let me know. I can see what the warehouse can do about sending USPS with the Customs Form.
But if we can't get the label to print, I may not be able to ship your package. I will see what I can do today, and let you know.
Sincerely,
Returns Specialist

Seriously...have they never heard of a PEN?

I eventually got another e-mail saying they found the person that does the APO shipping and were able to print a label...but only after my shipment was delayed a WEEK because someone couldn't whip out a pen and write out the address.

*sigh*

2010-05-17 2:52 PM

2010-05-17 2:54 PM

2010-05-18 12:01 PM

in reply to:
#2865918