2013-12-22 12:46 PM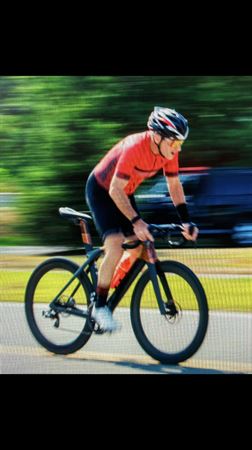 Veteran


945








South Windsor, CT

Subject:
January 100 Mile Run Challenge!
The 'January 2014 - 100 Mile Run Challenge' will begin on January 1st, 2014. All BT'ers are invited to participate. This is a run focus month for me and I hope that by participating you will hold yourself (and me) accountable to achieve the goal of running 100 miles.

I have drifted too far from my running base and am planning to rebuild it over the coming months. In a former 'running life', I often hosted a 40/40 club for people who were 40 yrs old and trying to run 40 miles/week. This was great motivation for me and I hope this will push people on the fence to join this challenge.

Please do not do this if it is not something that fits within your own plan or if it is too big a jump in overall mileage. You should be able to run more than 20 miles/week to do this. Do not get injured! You do not have to run every day, just make 100 miles during the 31 days of January. Consistency will be key to success.

I ask 3 things:
1) Tell us how many actual miles you are planning to run in January, so you can be held accountable to do it. Be specific and give a number. Although life will always make it challenging, we can figure out a way to get it done.
2) Have a plan. Know your goal for each run and how many 'harder' runs you plan. Run easy on other days. Work hard only on hard days and go easy otherwise. Remember, 'stress+rest=adaptation'.
3) Give your name (or I'll use your BT logon) and your actual mileage each week, so I can keep a weekly tally with how everyone is doing-often with some comments-which will vary, depending on what you tell me about the how the run week went. Weeks will run from Saturday to Sunday, except Week 1 will be short--Wed Jan1st-Sat Jan4th. I will post every Monday with a running total. I will also post a summary at the end of the month.

We will begin in about 10 days. I will post the first summary on Monday Jan6th.


2013-12-22 12:53 PM

2013-12-24 2:00 AM

in reply to:
tbonanno

2013-12-24 8:00 PM

in reply to:
Asalzwed

2013-12-27 5:37 PM

2013-12-27 5:47 PM

in reply to:
kns57

2013-12-27 6:01 PM

in reply to:
MSU_Brad

2013-12-28 1:12 AM

2013-12-28 8:19 AM

2013-12-28 10:25 AM

in reply to:
LeCrac

2013-12-28 4:20 PM

2013-12-29 6:26 PM