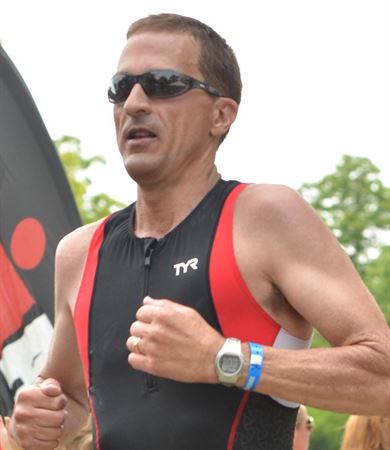 35



Fort Madison, Iowa

Subject:
Cold weather running clothes for men?
My triathlon season is over and winter is coming on quickly here in the Midwest. Normally I would be preparing for hibernation but my running needs some work so I want to continue to run through the fall and winter. I have signed up for a late October half marathon to have a goal and keep me motivated. But, I don't like being cold so I will need more than the shorts and tee shirt I would run in during warmer months. Race time temperature will be 42 degrees according to historical averages. By November I will need to run below 30 degrees F.
What is considered appropriate running gear for men? I have heard that showing up to a running event in a tri kit is considered bad form. Does that mean running tights would be out of line for men? What is appropriate running attire (bottoms, tops, hats, gloves, etc) for men to stay comfortable in temperatures below 40 degrees F? Links to specific products or any other comments would be appreciated.
Edited by stevemorey 2015-09-16 8:45 PM

GAUG3

2015-09-17 7:27 AM

in reply to:
0