2018-01-11 4:27 PM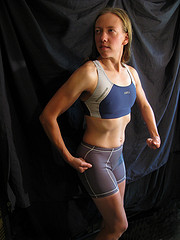 Master


2073





Columbus, Ohio

Gold member

Subject:
Subtle, incremental changes to BT site appearance
Hello all!
I don't want to alarm anyone... I want to let you know I'm going to be making some incremental investments in a more contemporary look for the website. You may or may not notice, but I wanted to let you in on the process.

This weekend (if all goes well) you'll see some small changes to the red menu bar at the top. We're adding our social media links and making the user settings and inbox easier to access.

We're also changing a few fonts and making the text a bit larger in some areas, sitewide.

Ultimately, I want the site to look awesome and contemporary, but it's a chicken-and-egg issue: We need to the site to look less tired in order for advertisers to take us seriously. But we need more advertisers to fund the changes. So I'm working on doing things a little at a time.

Feedback is welcome.

Future plans include updating the homepage design, improving the layout of the articles and training plan pages, etc. There are no planned changes to core functionality or appearance of Training Logs or Forums at this time.

2018-01-12 1:25 PM

in reply to:
Renee

2018-01-13 5:40 PM

in reply to:
0

2018-01-14 8:05 AM

in reply to:
jmhpsu93

2018-01-14 8:06 AM

2018-01-16 7:26 AM

2018-01-20 8:34 PM

in reply to:
kenj

2018-01-21 7:36 PM

2018-01-23 3:24 PM

in reply to:
StaceyK

2018-01-23 3:25 PM

2018-01-31 8:39 AM