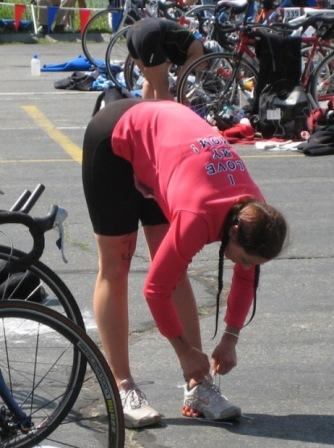 Veteran


318





Ardmore, Pennsylvania

Subject:
smart-alec replies for drivers who harass bikers?
Living in Boston I kind of HAVE to ride some busy streets now and again, but I am getting so sick of the occasional driver driver who honks and swears and yells at me to get off the road because I don't belong or "am not allowed"!
I was trailed by one guy honking and yelling at me for over a mile yesterday (we kept catching up to each other b/c of the stoplights)!
I need some spicy replies (that won't get me arrested) to shut these losers up!
grrrr.

sesh

2009-06-16 12:50 PM


2009-06-16 12:52 PM

in reply to:
#2221612

Force

2009-06-16 12:55 PM

D.K.

2009-06-16 1:03 PM

KSH

2009-06-16 1:10 PM

d00d

2009-06-16 2:31 PM