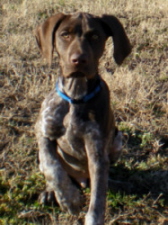 Veteran


189






Mississippi

Subject:
Entering Times into Excel
Due to my own personal neurotic tendencies and the fact that I pretend to be a swim coach, I like to enter race results into Excel spreadsheets. The problem is that I have yet to find a good format in which to do this.
I have successfully entered times such that if you print them off or look at the work sheet, it looks normal (i.e. a 500yd swim time of 6:00). However, the coding of the cell makes the program think I wrote 6:00 AM or 0:06:00.00 or something bizarre like that. That's where my issue comes in-if I want to divide that time by 5 to get 100yd splits (same thing for a 5k, etc) it no longer works.
Does anyone have a solution to this? I guess my question is "is there a time format in Excel that would allow someone to easily calculate splits?".
Thanks ahead of time!

2011-09-29 3:15 PM

2011-09-29 4:20 PM

2011-09-30 9:12 AM

in reply to:
#3705841