2013-09-06 1:15 PM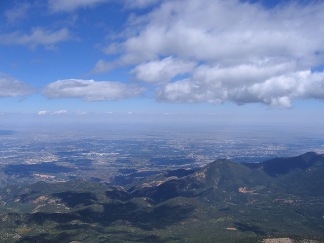 Elite


6387










Subject:
When will American's embrace Libertarian views?
What more will it take? Socially liberal, limited government, the end to endless military engagements all over the world, financially sustainable budgets... What exactly is wrong with that?
Unfortunately... the Libertarian party is a catch all for anything that is not a (R) or (D)... which includes a bunch of wacky tin foil hat wearing anti-government folks. That's sort of a problem. What would be awesome is that the Libertarian party ranks tripled and then the kooky people would not seem so prevalent.

And finally ... I have been registered independent since I registered to vote... but this year I registered Libertarian. Tired of trying to explain it... it is what I am. Now if only Gary Johnson would come clean.

Edited by powerman 2013-09-06 1:16 PM

Kido

2013-09-06 1:23 PM

in reply to:
0

2013-09-06 1:30 PM

in reply to:
0

2013-09-06 2:01 PM

2013-09-06 3:01 PM

2013-09-06 3:16 PM

2013-09-06 3:30 PM

2013-09-06 3:38 PM

2013-09-06 5:33 PM

2013-09-06 5:33 PM

2013-09-06 5:49 PM

2013-09-06 7:28 PM

in reply to:
Jackemy1