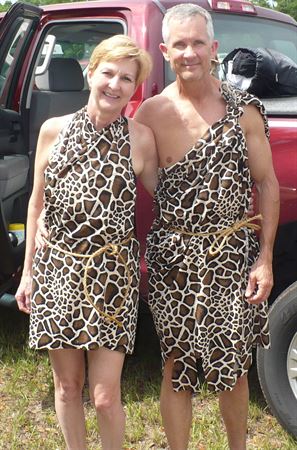 Extreme Veteran


1221





Tallahassee, Florida

Subject:
2014, Run 1000 miles
Last year, several of us embarked on the 1000 mile run challenge. Who is up for the same challenge in 2014? 2.74 miles per day , 19.23 miles per week, 83.34 miles per month. Any takers?
Last year we had a spreadsheet and had the pace rabbit letting us know where we were. Because of the changes in google spreadsheet, I don't think that I can create a spreadsheet this year. How about interested people posting their intentions and then posting their progress mid month and at month's end? Periodically I'll post where a 1000 mile pace rabbit would be on that day therefore everyone can find how far ahead/behind they are.
p.s. I highly recommend people looking at the monthly challenges. There is a January 100 mile challenge right now which will help get the new year started off in the right direction. Challenges that last a whole year lose a lot of people (about 90% dropped out of 1000 miles for 2013) so the monthly challenges really help stay on target.
Edited by Pink Socks 2013-12-30 7:27 PM

2013-12-31 5:24 AM

in reply to:
bcraht

2014-01-01 7:01 AM

in reply to:
0

2014-01-01 12:46 PM

in reply to:
Chunga