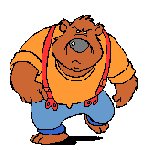 Resident Curmudgeon


25290












The Road Back

Gold member

Subject:
Visiting New York, staying outside the city?
The boys are taking a cross-country tour next month to visit colleges. They will drive with their mother across the south and up the east coast. Final stop will be a school on Long Island that one son has targeted. I will fly up to NYC to meet them. Plan is to spend a week doing the tourist thing in the Big apple, first time visit for all of us.
As much as we would love to stay in the middle of Manhattan, there are two problems. First, we will have the car, which I understand is a major liability in the city. Second, we would like to spend south (way south) of $300 per night for the hotel.
Since this is where his school is, one option we are looking at is staying on Long Island (as far out as Ronkonkoma) and taking LIRR into the city to visit. Is that feasible and advisable? Would it be better to stay cloaser in, say around Laguardia, where I'll be flying into? Any better alternatives? We are completely ignorant about the area and could use some guidance, but we need to start making arrangements soon as the plan is to leave in less than a month.