2004-08-23 10:30 AM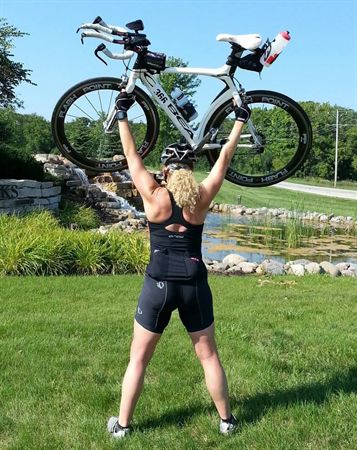 Champion


5491










Whizzzzzlandia

Silver member

Subject:
Anxiety at it's PEAK!
I'm signed up for my first OLYMPIC distance triathlon THIS SUNDAY... (August 29, 2004). This is my "A" race... I've been training the distances on a program since the end of March... I feel like I'm in great shape... I'm just so NERVOUS/SCARED/ANXIOUS.... I've got a nearly CONTSTANT upset stomach. I was just reading the race info, the parking info, the spectator guide on the internet, and I had to go to the bathroom with gastro-intestinal issues.

This is not my first race... I've completed 6 other SPRINT events.... this is, however, my first Olympic Distance race, and I'm getting spooked.
I'm going to DO it no matter what... It was an expensive race. I've heard it's crowded, but very well organized. I guess I'm just working myself up into a froth here, and I don't know how to calm the nerves. I'm not usually freaked out at all.
Any hints as to how to calm myself down? Positive Visualization? Valium? Yoga? I'm at a loss.
Ugh, gotta hit the bathroom again. HELLLLPPP!
LW

2004-08-23 12:20 PM

2004-08-23 12:29 PM

in reply to:
#51829

Edge

2004-08-23 12:56 PM

2004-08-23 1:12 PM

in reply to:
#51837

2004-08-23 2:32 PM

Whit

2004-08-23 4:51 PM

2004-08-24 9:26 AM

2004-08-24 9:42 AM

in reply to:
#52271

2004-08-24 11:31 AM

in reply to:
#52348

2011-08-09 9:43 PM

2017-08-14 11:30 AM

in reply to:
Whizzzzz