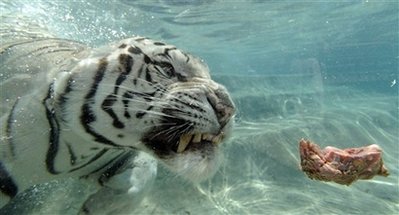 Extreme Veteran


597






Fairfax

Subject:
Mental Toughness - What do you do?
I attended a triathlon seminar last night on training the mind for racing. Not to completely rip off the ideas and concepts of the seminar, but there were two main techniques I walked away with for pushing through the tough parts of my workouts. I'm building up to a HIM in August, and as my workouts get longer and my endurance builds I was curious to see what techniques people use when the mind is saying "what the heck are you doing?"
Visualization: v. To form a mental image of; envisage:
ex: Visualize your transitions, what can I do differently? Visualize crossing the finish line. Visualize scenery of your most memorable rides.

Affirmation: n. Something declared to be true; a positive statement or judgment.
ex: Not "I will...," but "I do..." I AM a strong swimmer. I AM going to finish this 10 mile run. I AM a triathlete.
What other techniques do you use when you're on mile 80 of a century? What techniques do you use when you hit mile 20 of a marathon? (Note: Substitute in other distances, these are just examples)
As a side note, I saw a post of ST that I thought was really interesting, the 5 focus areas of triathlon were: 1. S/B/R, 2. Mental Preparation, 3. Nutrition, 4. Gear, and 5. Recovery (I think, I'm not sure I haven't been able to find the post again). It's so much more than just HTFU, being prepared both physically and mentally for both training and races is the key to success at any level.


MelH

2009-02-25 12:35 PM